Last summer I did a photoshoot that included 3 generations of family. We shot the formal group pictures and afterwards I was invited to join them for their family picnic. It was an awesome experience and such a wonderful event to be part of.
A few weeks ago I was given the opportunity to do another session for the Walsh family to mark the 1 and 3 year birthdays of their children.  Upon arriving at my studio in Edmonton William (3) promptly notified me that Santa had brought him a bailer for Christmas.   It was so cool to see the sparkle in his eyes as he talked about this with such pride, and even cooler that he could not wait to tell me about it!
Here are a few of my favorites from their session.
William is a sharing, warm, and funny person. He even volunteered to share his snacks with me!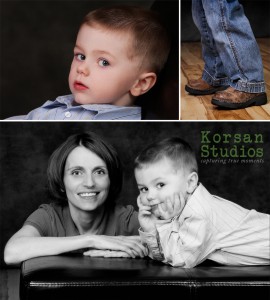 Mackenzie (1) is a sweetheart with a smile that can melt your heart and eyes that light up a room.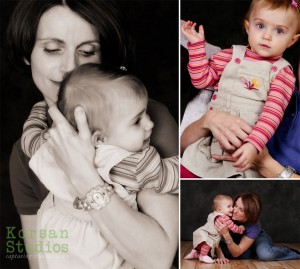 It was wonderful working with the Walsh family; we all had so much fun that before we knew it the session was over.