I finished up a fun little family session not too long ago. It was a father, daughter and grandmother. The daughter got right into things quickly. She was dancing and twirling and was having a great time. I like having people do something fun or silly right off the bat. It is a great way to break the ice and get everyone relaxed. After that we settled in to some fun shots of dad and daughter, just toying with each other and having fun. These two were taken seconds apart and I love the contrast between the playfulness and affection they shared for each other.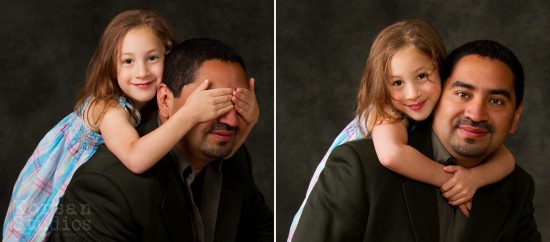 Here she is showing the camera a little attitude but still keeping it light.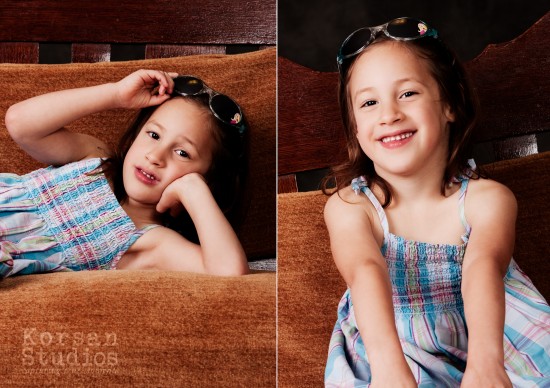 I had an idea for a fun little game that I thought would also make for a great photograph. I spread out some black fabric on the ground and had dad, daughter, and grandma all take their socks off and sit down. I then got a soccer ball for them to kick back and forth and play with just their feet. It was a blast and there was lots of laughs to be had and it also resulted in what I think is a great photo! From there I wanted to get a close up shot of the 3 generations of hands for them.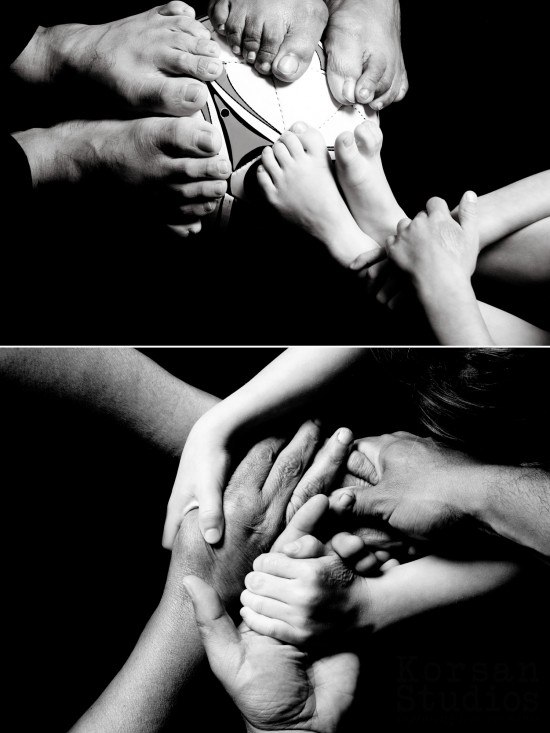 To wrap things up I went a little more edgy. We popped some popcorn, donned some 3D glasses, cuddled up on the settee and watched a "movie"