It's been a hectic October and I am just starting to get caught up. I should have a wedding post soon as well as a couple other portrait sessions to share but for now I will leave you with some pet portraits. Dogs to be specific.
Back in August I was out walking Kosmo and decided to stop at my sisters place to check out the first apple on her new apple tree. While I was there the sun was setting and her dog Ripley was just hanging out begging me to take his picture. I love this one.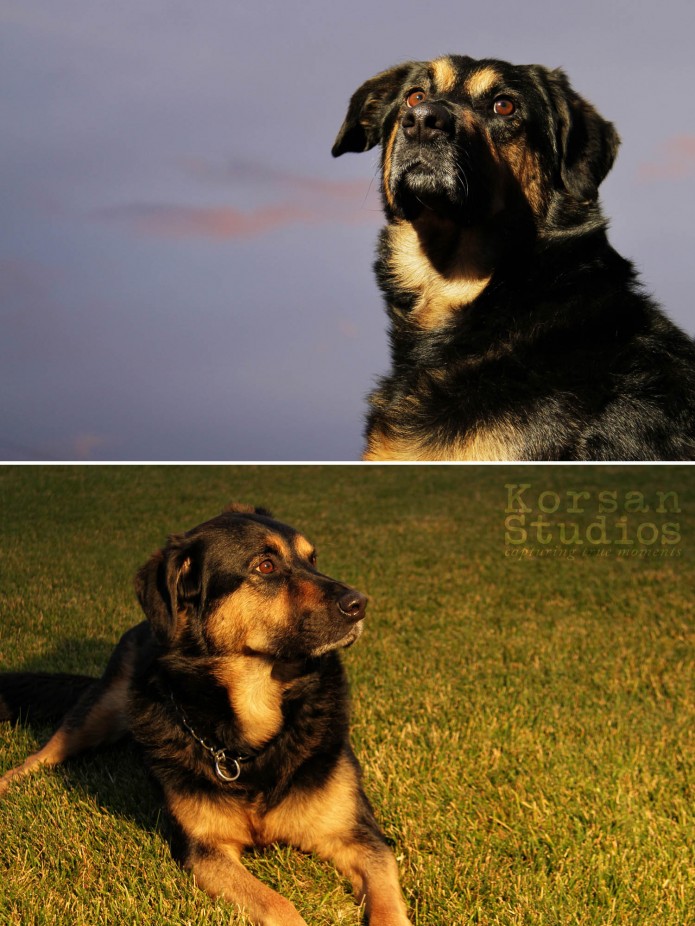 I did not take any pictures of Kosmo on that night as he was too busy playing with his favorite toy, a rubber ring, to sit still long enough for a portrait. So I figured I would get him in the studio for a portrait with his ring! Kosmo obsesses over this ring. He would litteraly run himself to death chasing this thing if you let him.