Tonight we decorated Easter Eggs. Grandma, Aunty Claudette, Uncle Phil, and GG all came over to help and watch the boys. Of course the coloring looks like juice so Brandon had to taste it. Hmm not too bad for vinegar and dye!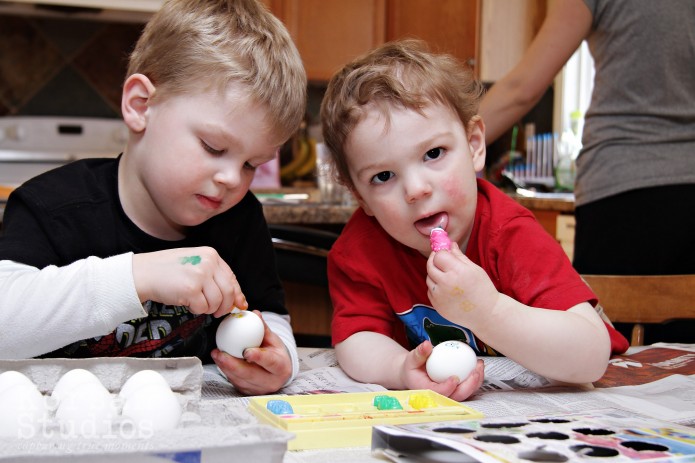 Yeah know that the kits come with a little wire thingy that you can use to dip the eggs right guys? Never mind, I forgot that it was way easier to do it this way…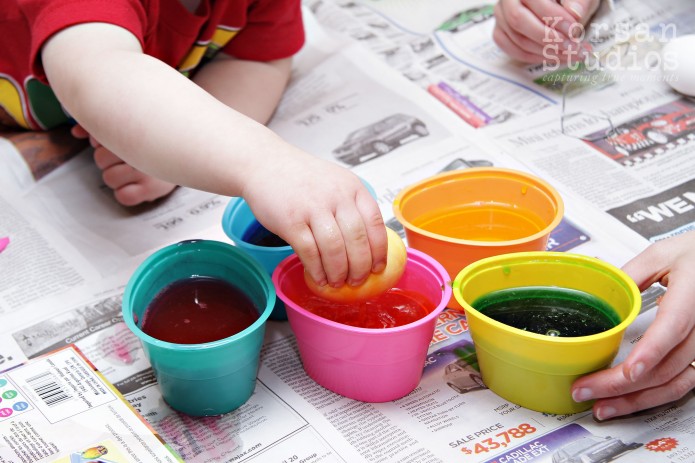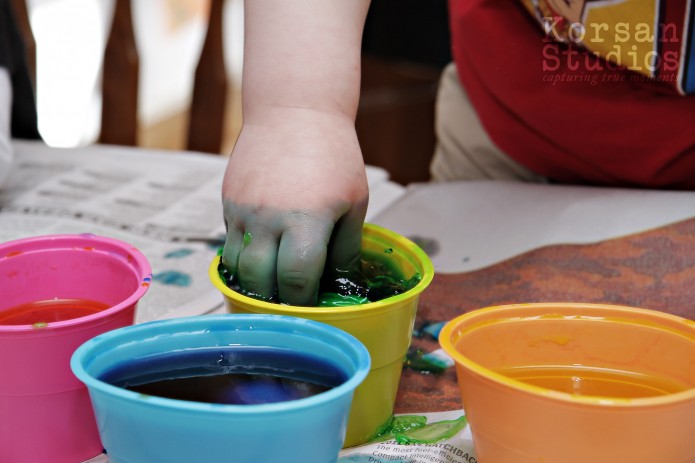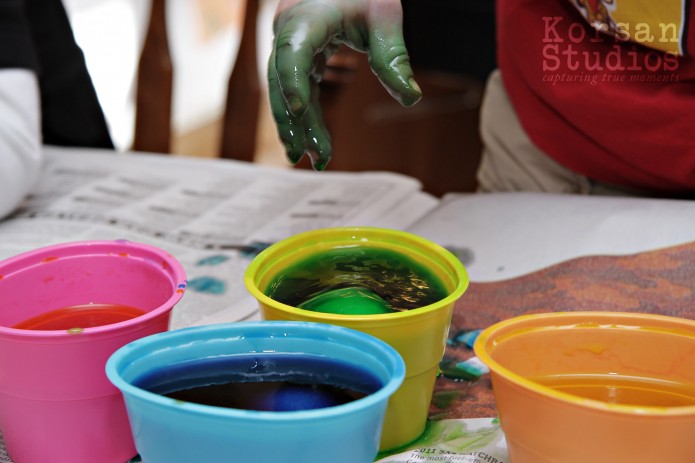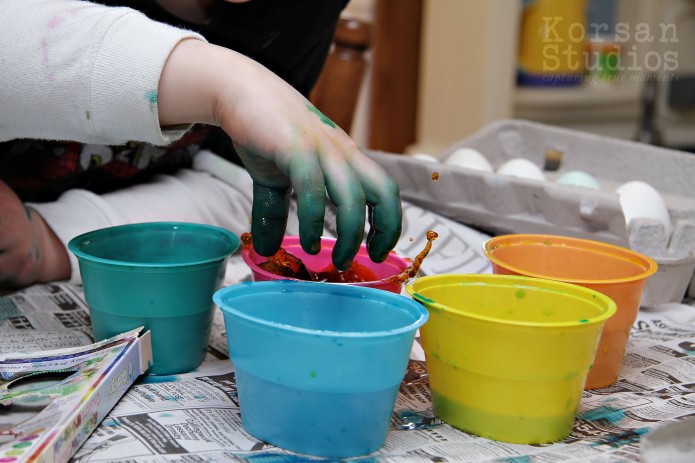 COOL, guys look at my egg! What egg? Ohh you mean the one on the end of the green digits!

Uh oh! Um I think there might be a problem here guys. For some reason I just cannot get the egg to be the same color as my hand no matter how many times I dip it in.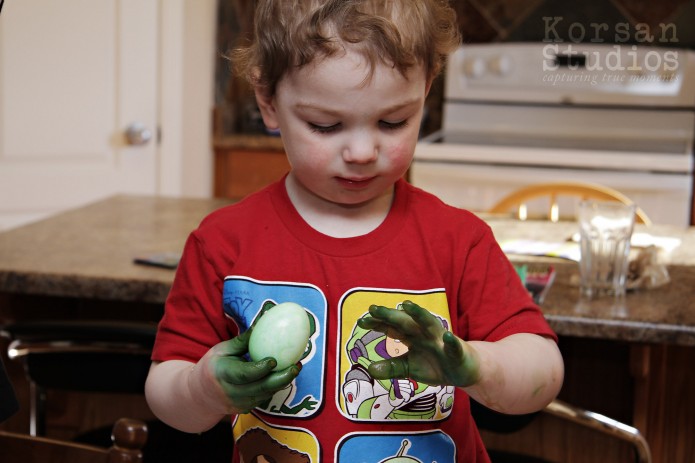 Yep they are pretty green alright!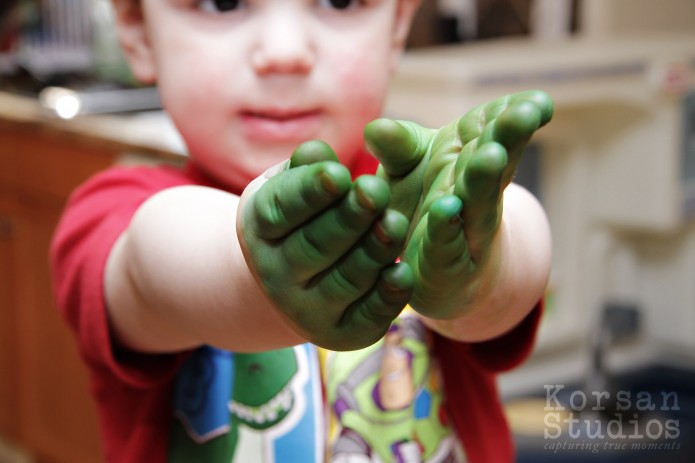 What is with my children dying their hands green? The last time was of course St Patricks Day.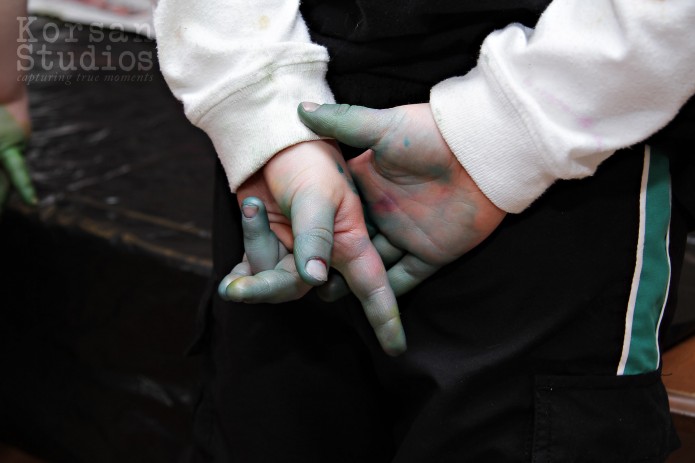 Even Aunty had to get in on the action. Look at that concentration and attention to detail…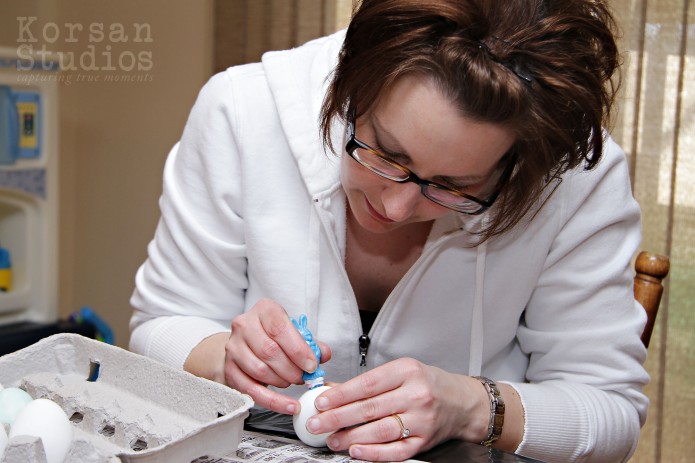 This is mommys egg she made at the start, so pretty. I am not sure why it was the only egg to escape the greeny blue bath that was the fate of at least two dozen other eggs, including Aunties focused effort.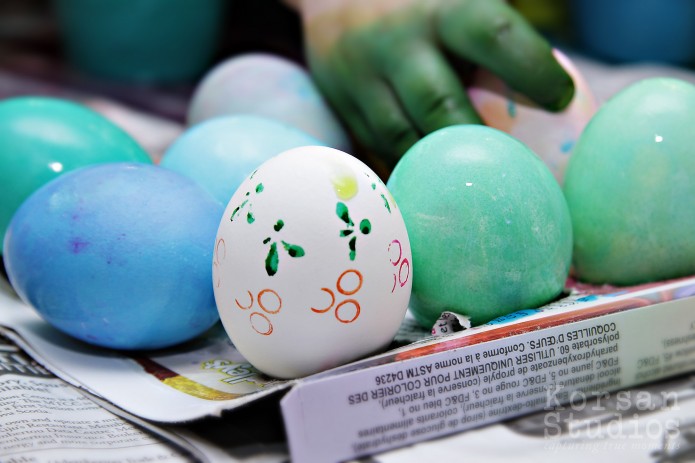 See there is a theme to this years egg decorating, what can I say the boys dig blue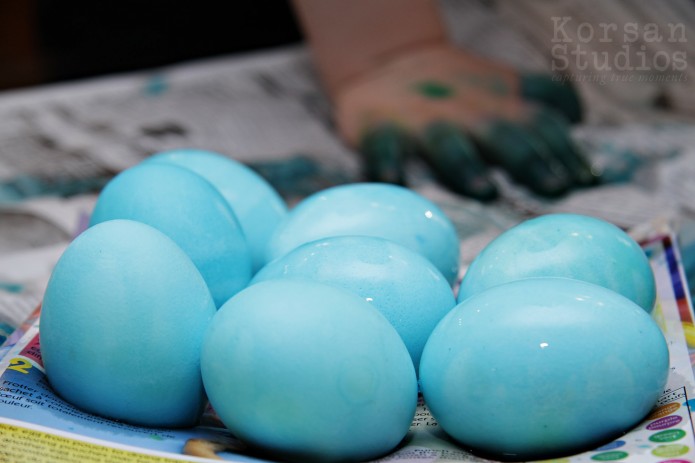 A lot!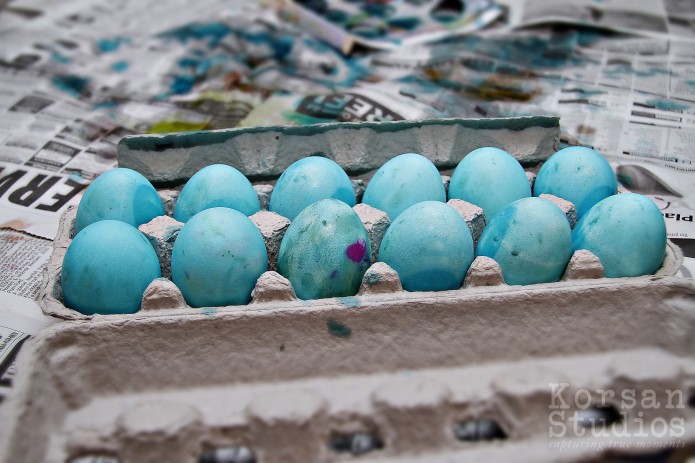 For some reason even with the blue baths…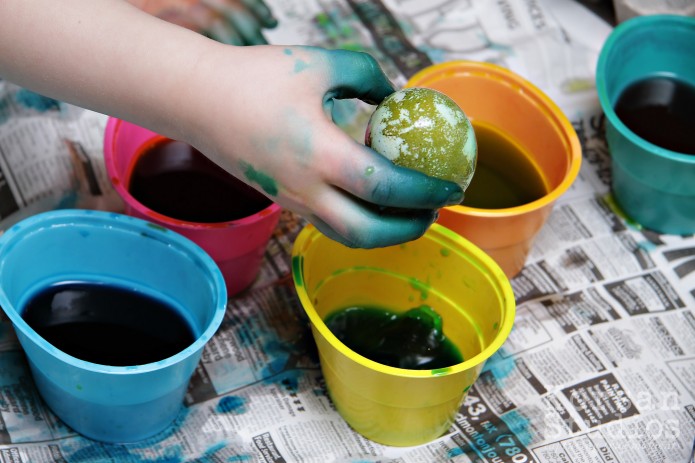 We did end up with one dinosaur kind of looking egg. I think this might have been the outcome of Aunties egg after Owen got his hands on it =)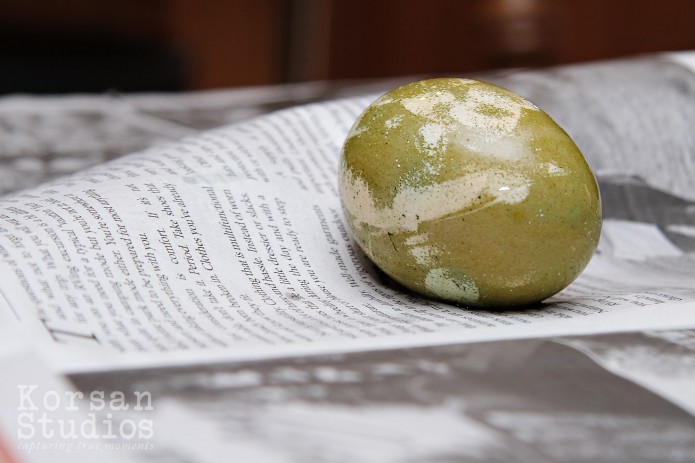 Happy Easter everyone!