The boys got coloured bubbles for Easter and I was lucky enough be to home with them for the day! It was beautiful outside so we headed out to the driveway for some bubble mayhem. Right off the bat it was obvious that it was going to be a messy affair.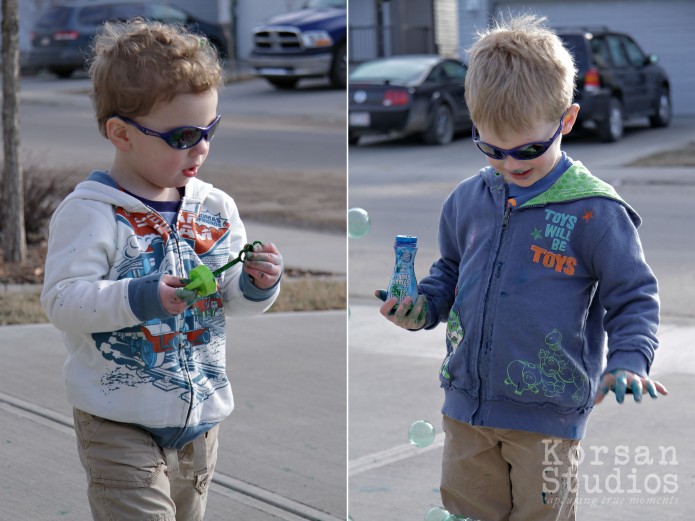 I figured that before things got too out of hand that we should switch to the bubble machine.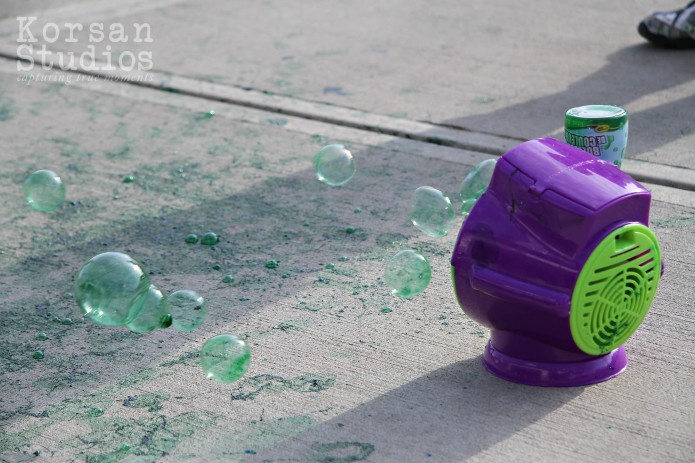 They thought it was so cool to try to step on a gazillion colored bubbles.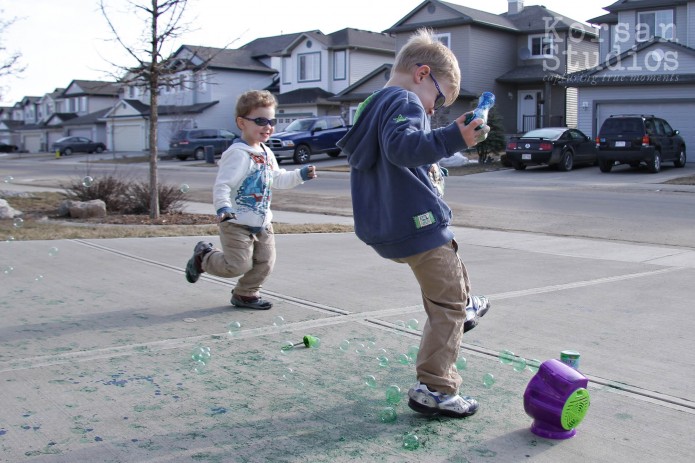 Looks like the sharks are swimming closer!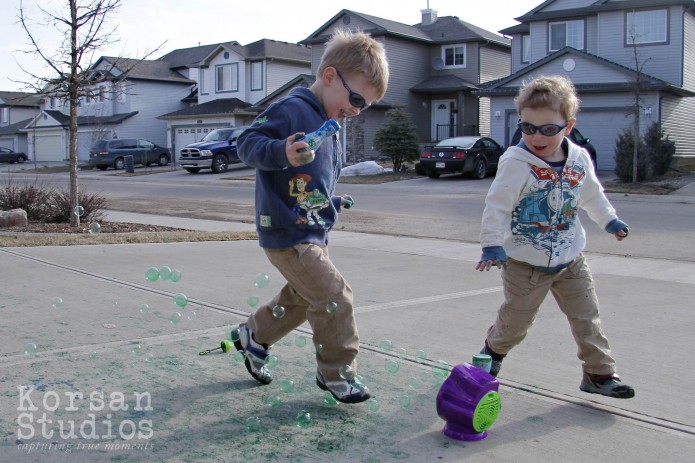 Closer, closer, closer, almost touching, STOP! So the inevitable happened, the bubble machine and it's colored ooze were knocked over… At this point I thought it might be a good idea to put the camera down and help them get cleaned up before mom got home.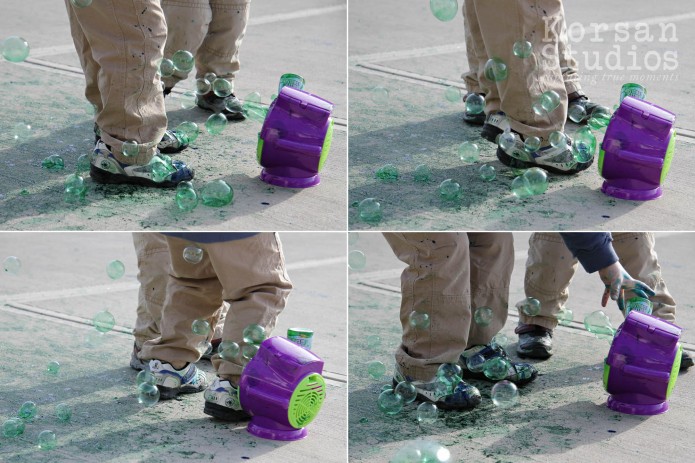 The driveway was covered, their clothes were covered, their shoes were covered. We hopped into the bath and got cleaned up and put on some new clothes. Luckily the bubbles were washable otherwise I might have needed to go into hiding, or the witness protection thingy.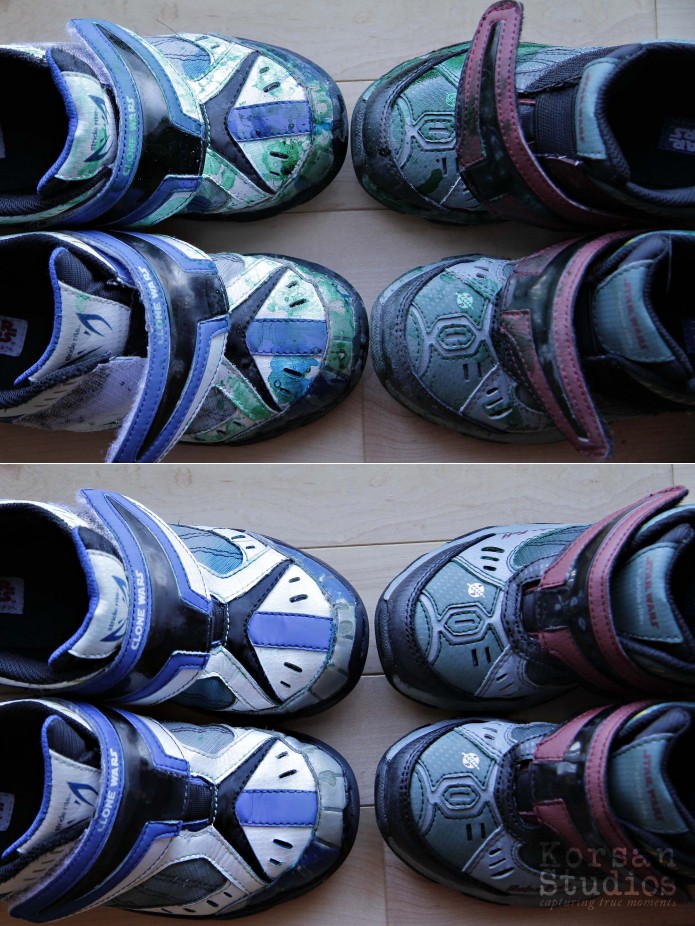 Before and after, see the shoes are as good as new now!