Last year we took the boys to see Thomas the Tank Engine at Heritage Park in Calgary. Since they enjoyed it so much we decided to take them again this year. While the day looked beautiful with a bright blue sky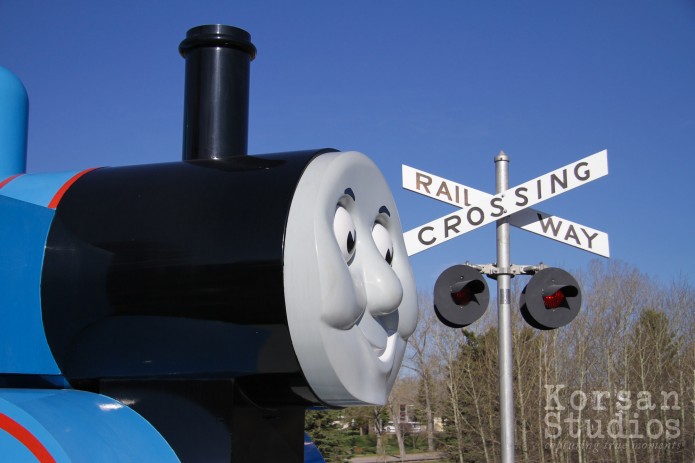 It was actually quite windy and cold.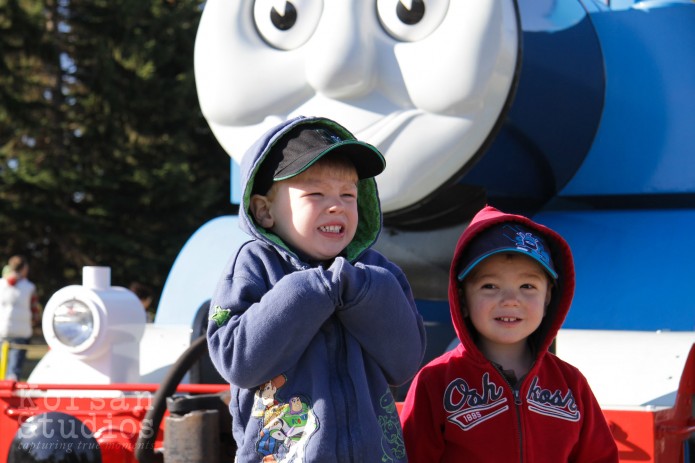 Once we were on the actual train though the boys perked up and were excited to watch all the sights go by, and catch a glimpse of Thomas puffing smoke as he chugged around Heritage Park.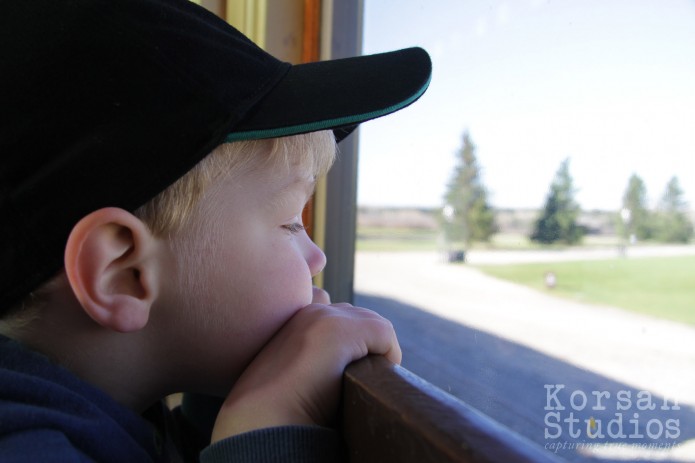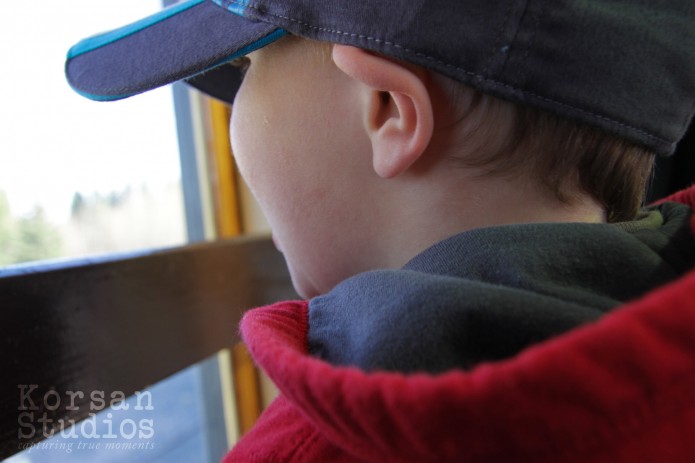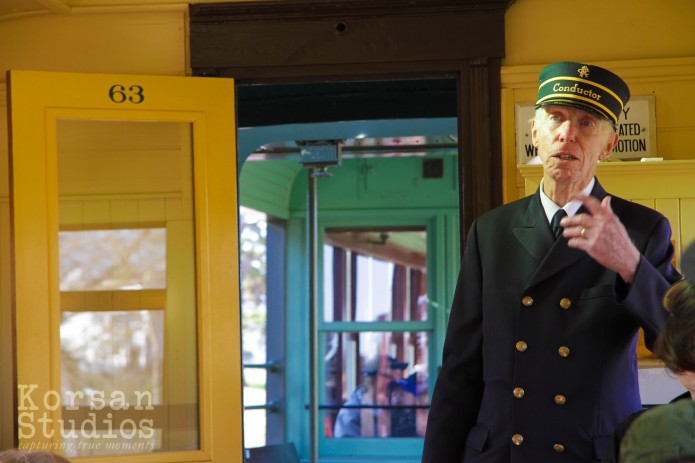 After the train ride we headed for the activity tents and first up was the Temporary Tattoo parlor. Brandon waited so patiently and Owen took off to play with the trains.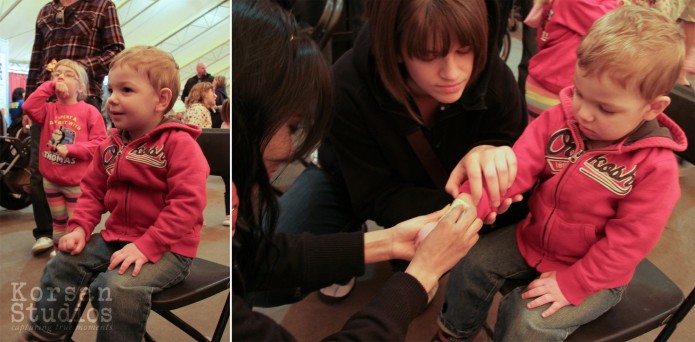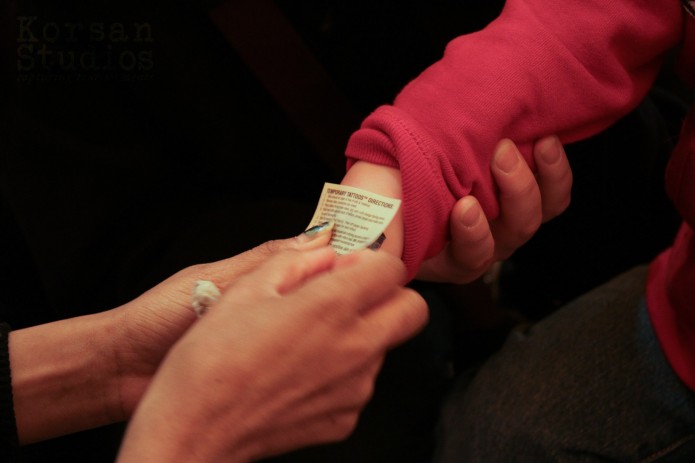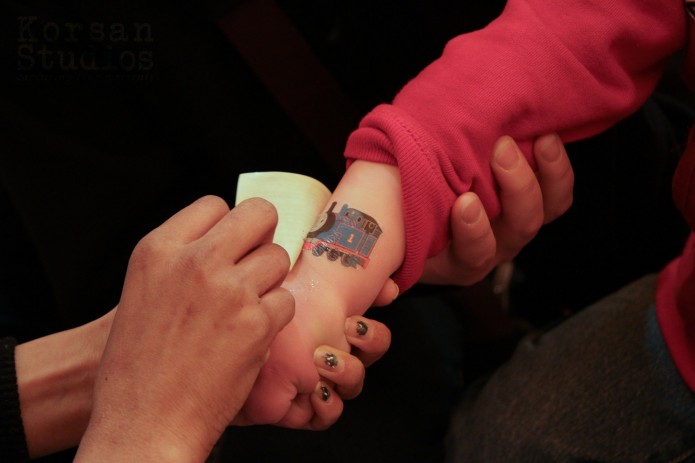 The boys remembered the ice cream from last year and wanted to stop again this year.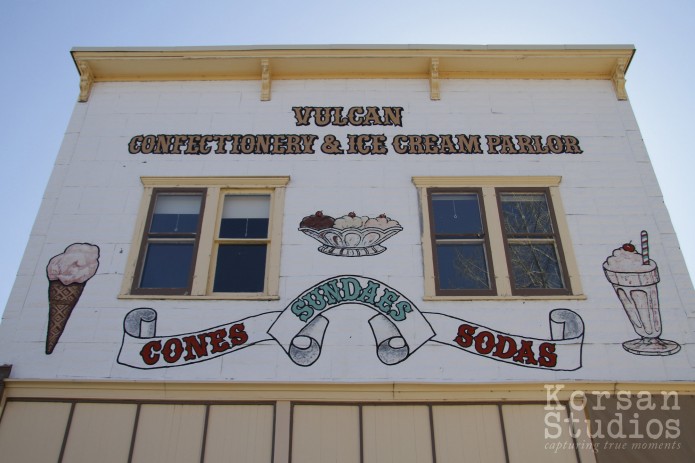 Unfortunately, or fortunately due to the frigid temperature, they were closed so we could not get any ice cream.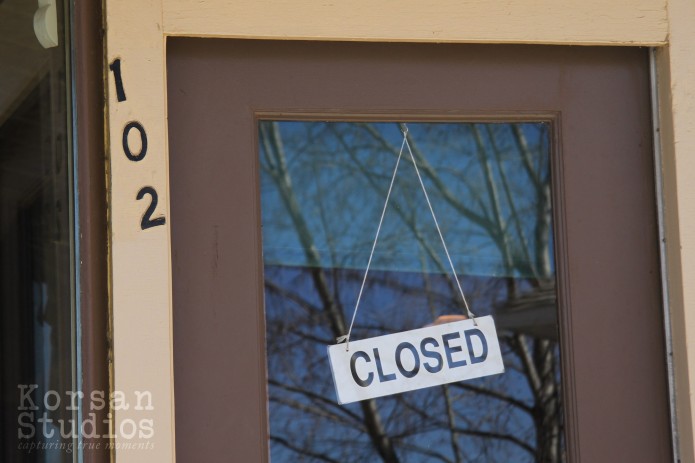 Luckily the candy store was open and we were able to stop in and pick up some…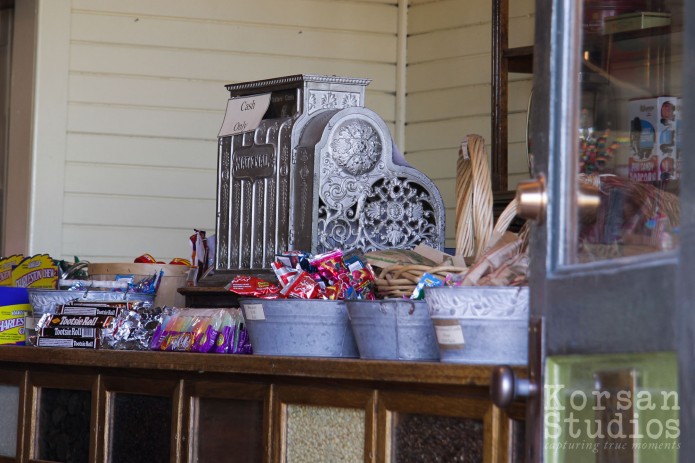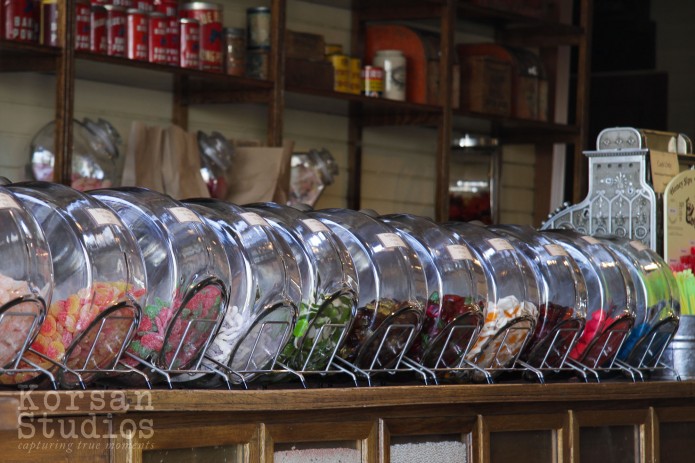 Popcorn? With all that candy at their disposal yes the boys picked popcorn. I think popcorn is one of their favourites!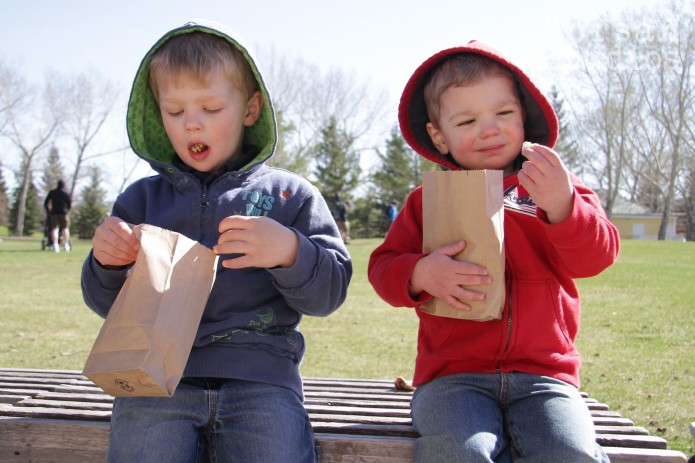 Poor Brandon, the wind had blown over his popcorn bag and some spilled out onto the bench. He was so upset he started to cry.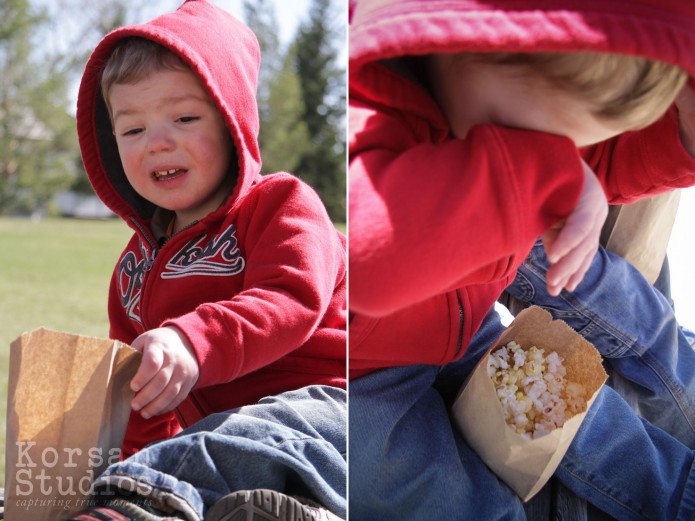 One thing that Owen did wait patiently for was Thomas to steam on by.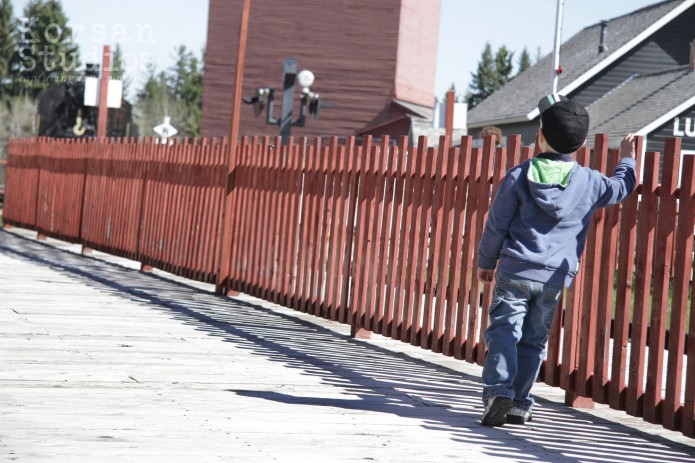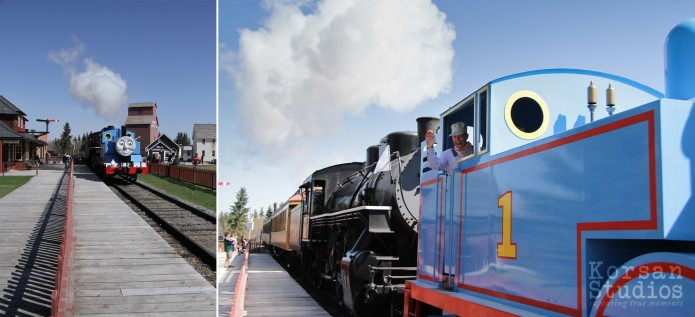 They had people manning the train crossings to that you could not accidently get trampled by the train. They would tell people that they had to wait until the train went by and it was safe to cross while they waved flags on long sticks. Owen and Brandon have since started this practice while Angela and I are getting reading in the morning. They block off the section that joins the bathroom and bedroom and wave toilet plungers instead of flags while telling you that you need to wait until it is safe. Too cute!