Another annual trip to the Calgary Zoo turned out terrific! The weather was beautiful and the animals were all out basking in the sun, including us!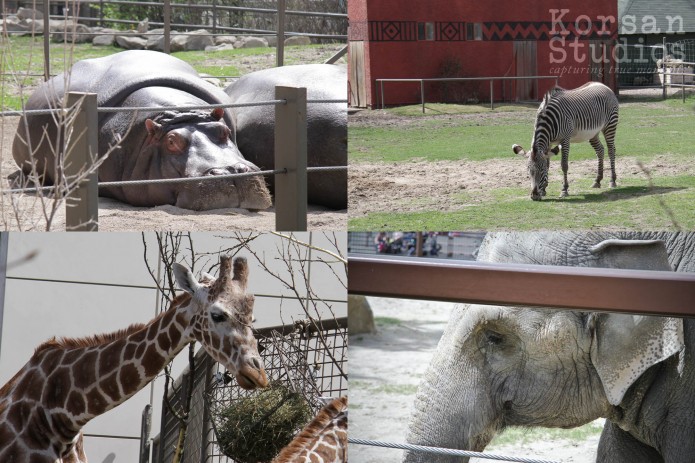 Brandon was really into checking out all the animals. He was amazed and would need to be reminded to keep moving as there were still lots of animals to visit.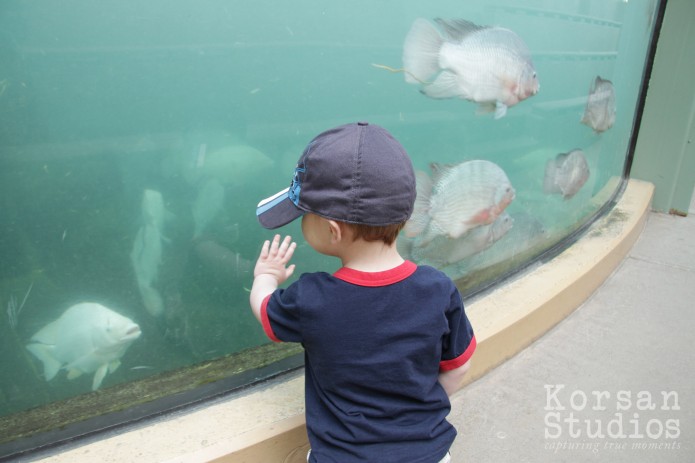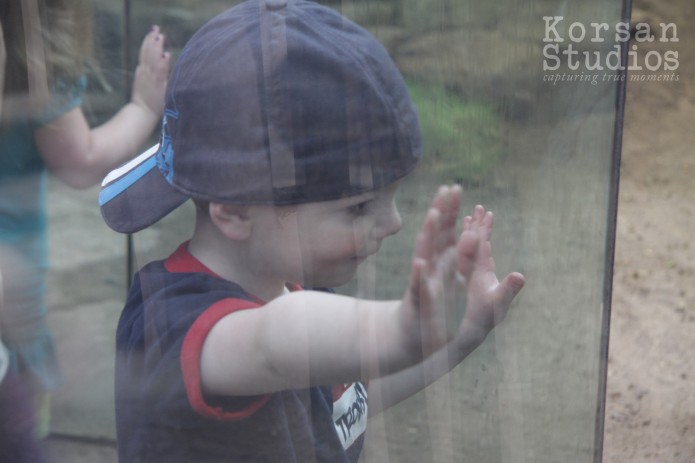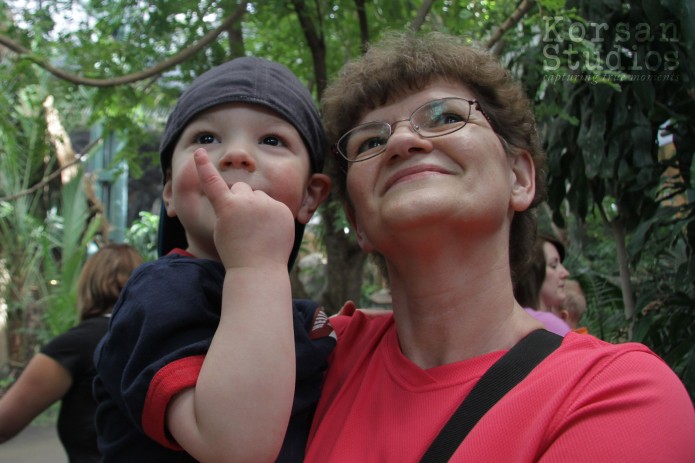 Owen on the other hand could not sit still and was being a total ham, except for when you turned the camera on him.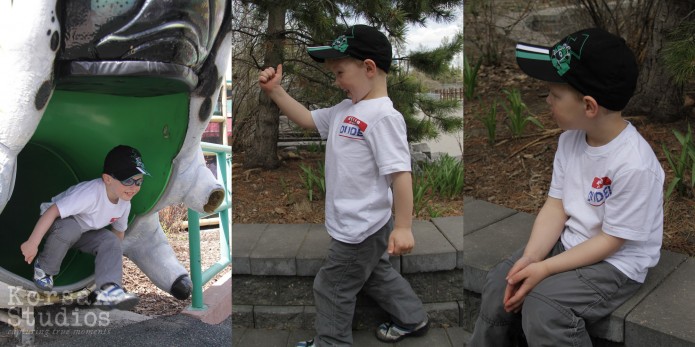 Owen and Brandon thought the view was super cool from atop Uncle Derek and Daddy's shoulders.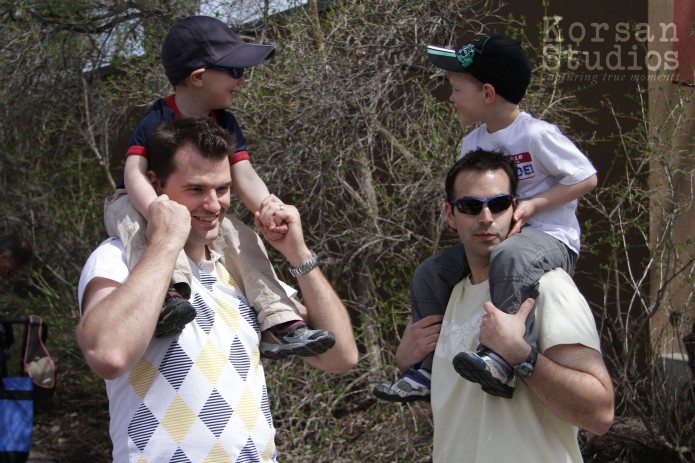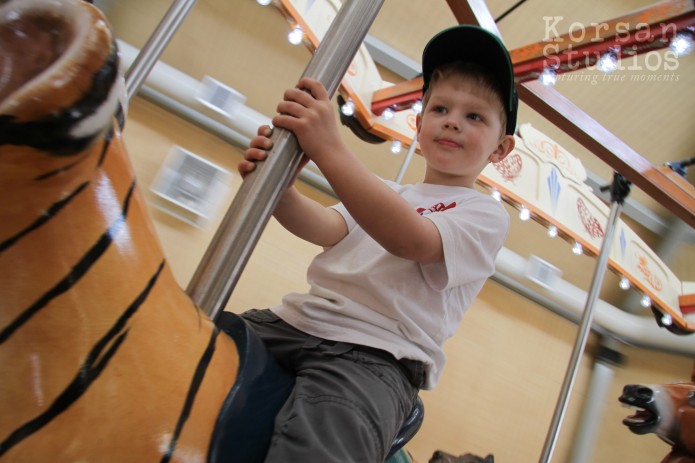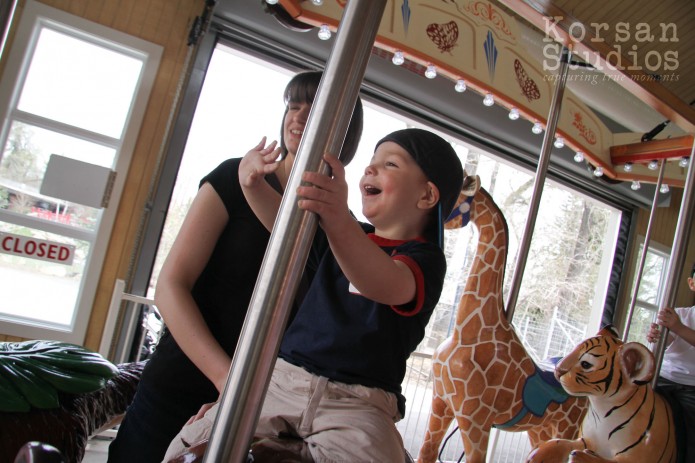 After a ride on the carousel Dude and Trouble needed some Ice Cream!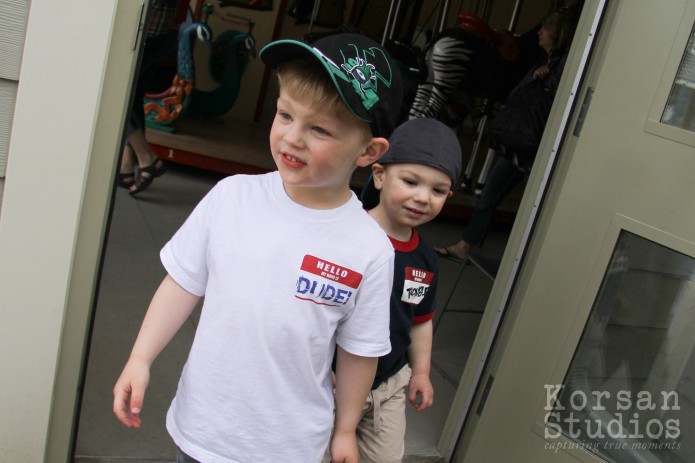 Yeah! Mom to the rescue with some of the best soft serve ice cream this side of the elephants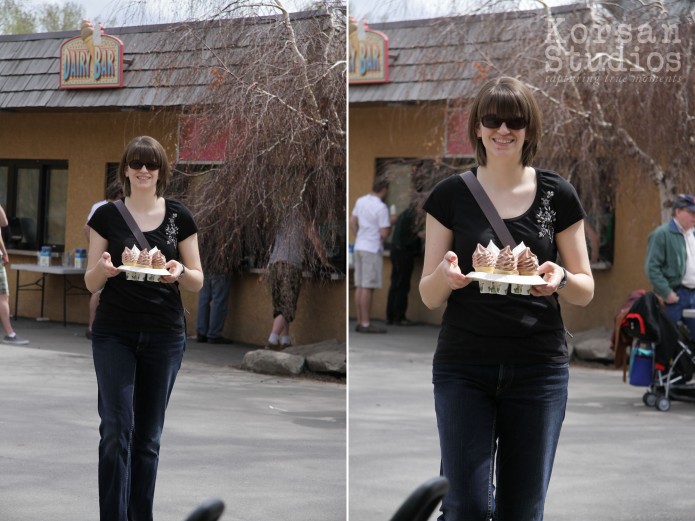 The trouble with ice cream is that it is very messy, but so delicious!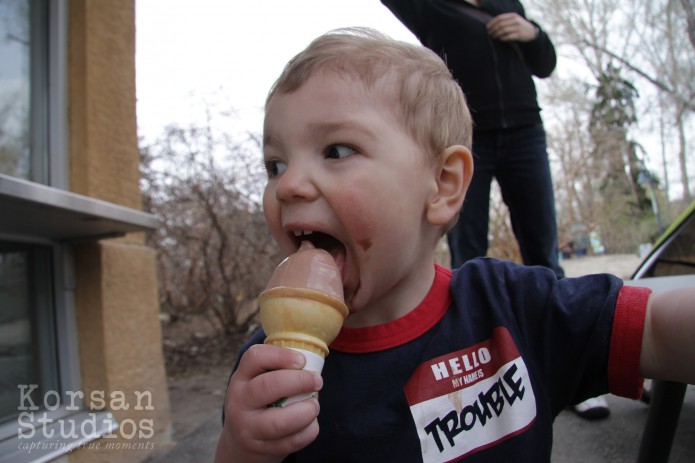 Dude! Where did my ice cream go?