A few weeks ago I photographed Janna + Martins engagement session and I thought I would share my approach to the location scouting for the session and all sessions I photograph. I like to be prepared and this approach is what works for ME, it may not work for you. In fact I know some people prefer to not see a location ahead of time and that is fine too. Remember this is my approach, take what you like, toss the rest, and add as you please!
I try to scout locations as close as possible to the date I will be shooting as well as at about the same time of day. The reason I choose time of day is so that I can see what the lighting will be like at that time. Where is the best light? Can I find open shade for the size of groups I am dealing with? Will there be enough light or will I have to supplement with flash? I like to check out the location close to the session date so that I can see the conditions of the location. Is there construction or renovations on the premise or grounds where I will be shooting? What can I use for backgrounds? Is there parking close by so that the clients do not have to do too much walking and I can have access to extra gear or props without the need for a donkey? 😉
I take test shots to see if I like the way things look. I had Angela stand in while I dialed in the look I wanted, she got a little restless and started to play it up for the camera! I like what I see with this wall because it provides me with two things 1. a simple uncluttered background that I can throw slightly out of focus and 2. open shade with a touch of rim lighting. This same wall in the morning would be lit totally differently and I may not have used it if it was a morning session. 1 Spot down lets look for more.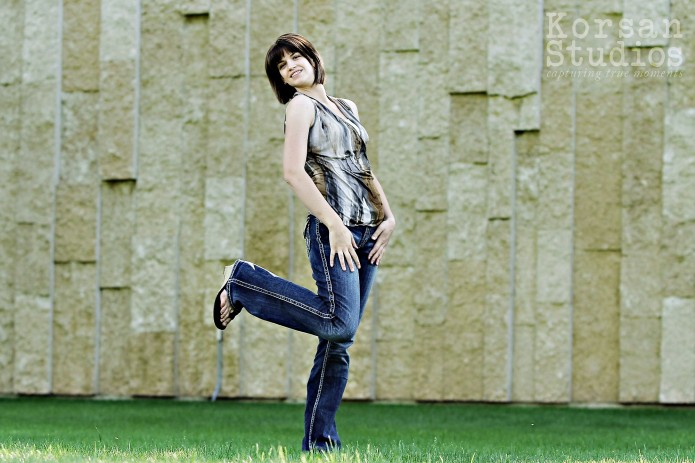 Here we set up the camera on a tripod and used the 10 second self timer… I barely made it into position for the camera to fire! lol In fairness the camera was almost at ground level so I had to lay on my stomach to compose and focus the shot, then get up and run as I was using a long lens. As you can see the tails on my shirt have yet to settle.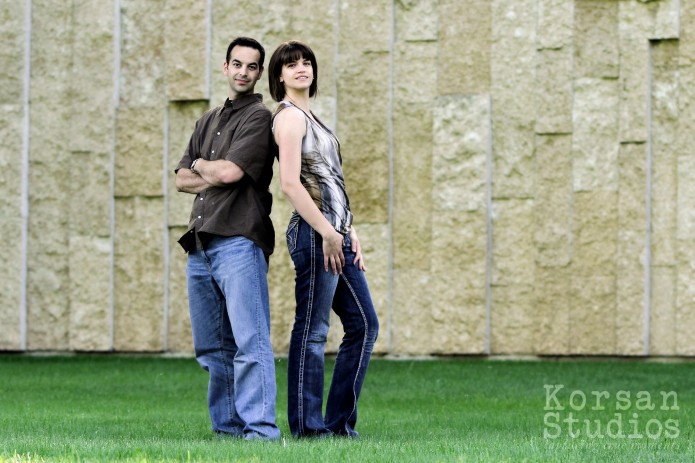 We saw this amazing Lilac tree and I loved the subtle pop of purple from it's flowers. The light here is awesome and the background gives me good separation from my subjects. 2 spots down…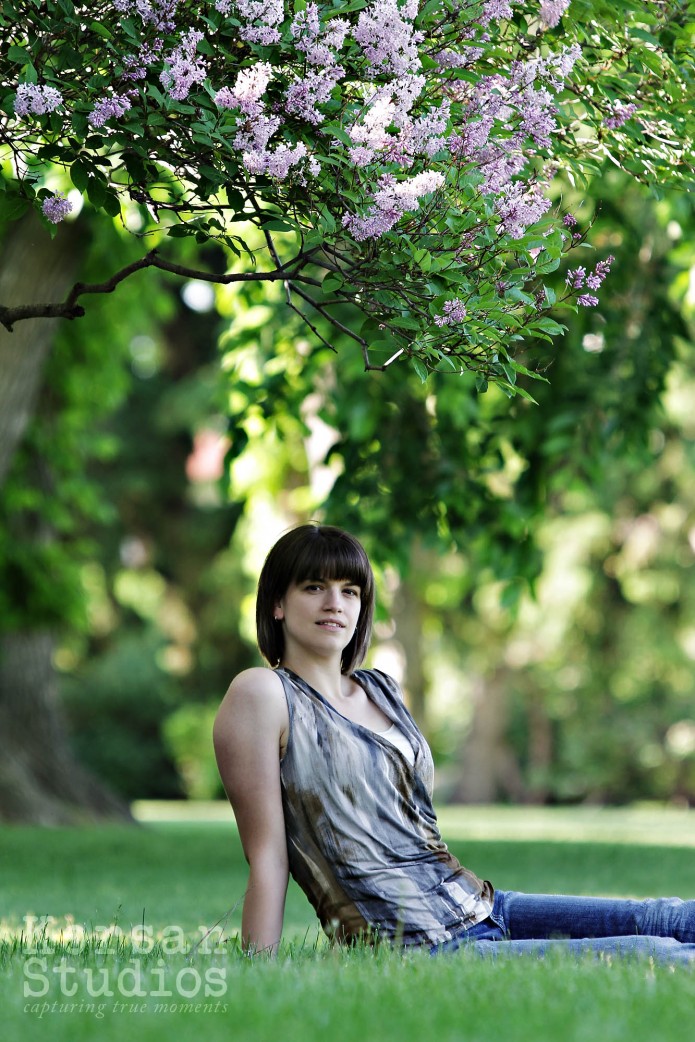 From there I continue to walk the location and search for spots that I can use with my subjects seated, standing, walking, full length, three quarter length, in close… I take photos of all the spots I want to use and put them on my iPad, I can then use this to plan my "path" to hopefully create some efficiency and flow to the session. I will bring this with me on the day of the shoot and get there at least a half hour before the session starts and do a walk around to determine if the spots I have picked out are still usable. For example an empty fountain with some funky blue tiling is now either filled with water or the tiles have been ripped out and awaiting replacement, not that either of those have ever happened. 😉
I take any opportunity I can to photograph my assistant, who happens to be my beautiful, lovely, and talented wife even if she is just lugging gear around!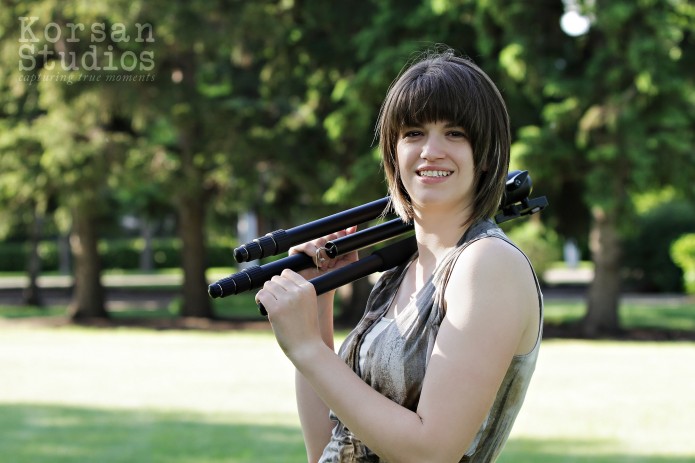 And last but not least is to pack the gear up and head to dinner, hey you have to take every chance you can when you have someone looking after the children!