Today Brandon turns 3 years old, Happy Birthday Brandon! We wanted to take some pictures to mark another milestone for Brandon, it has sort of become a tradition of ours and we did a studio shoot for Owen's 4th birthday. We started off at the Enjoy Centre in St. Albert but it was pretty busy inside and there was not much to work with outside, well at least not much where we could convince Brandon to sit still long enough to compose a shot. There was just too much room to roam.
This was my favorite shot from the Enjoy Centre, Brandon recently got these pair of boots that he is so proud of and loves wearing.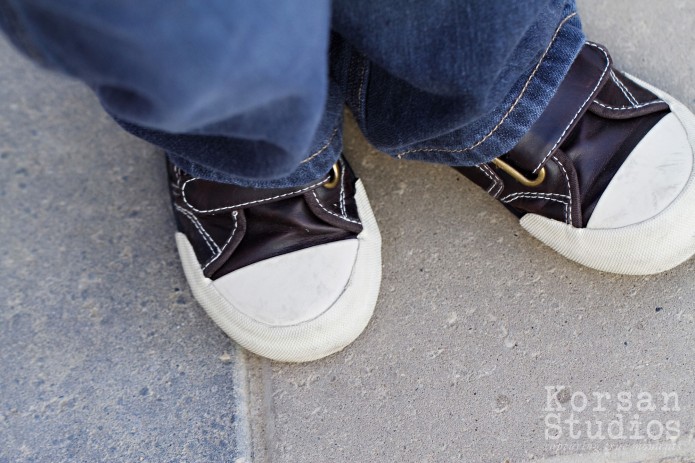 Next up was a quick stop at the Grain Elevator park in St. Albert. This place was awesome, we got a quick tour of a grain elevator that was built in the early 1900's. It was pretty amazing to see and even Brandon was pretty interested in what the guide had to say! Of course walking around all the farm equipment Brandon noticed all the bugs and cobwebs and needed a little extra reassurance from mom, nothing a little hand holding could not help. Brandon loves holding mommy or daddy's hand right now, so cool.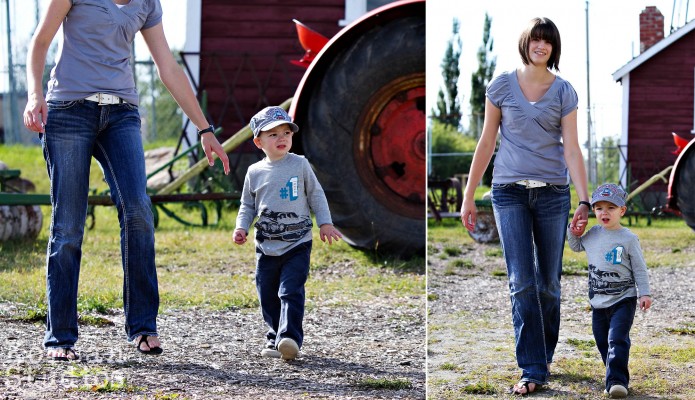 After the Enjoy Centre and Grain Elevator Park we headed into Red Willow Park also hoping to find something to keep Brandon occupied so I could sneek some photos. You see when you are 3 and you have an older brother who is 4 there is no way you can sit for a moment, you have got to make the most of your time… Luckily we found some trees that Brandon liked leaning on and peeking through to see what mom, dad, aunty, and brother Owen were up to! Cross the straight shot off the list. I give you the many faces of Brandon at 3.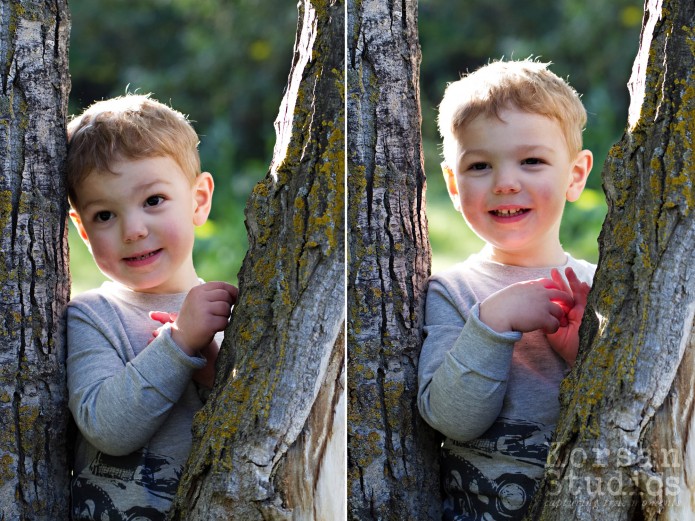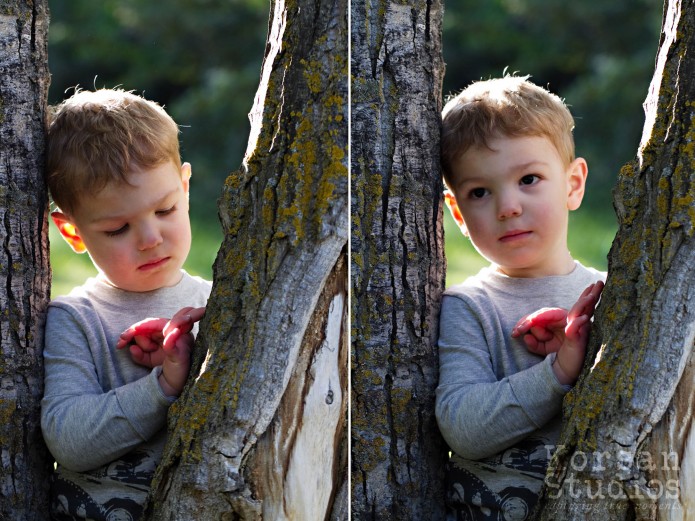 Brandon has really grown into quite the little man, um I mean big man, these last few months. He uses words a lot more to express his feelings, he shares more with his friends, and he loves telling stories that can go on and on. He has such an amazing imagination!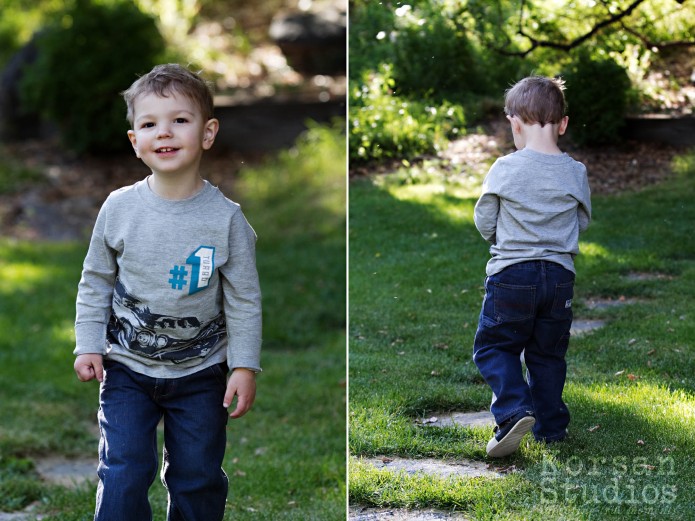 And of course lets not forget his best friend in the whole world right now. Brandon loves to play dress up and role play and act out all kinds of things, and who better to share this with than his older brother Owen!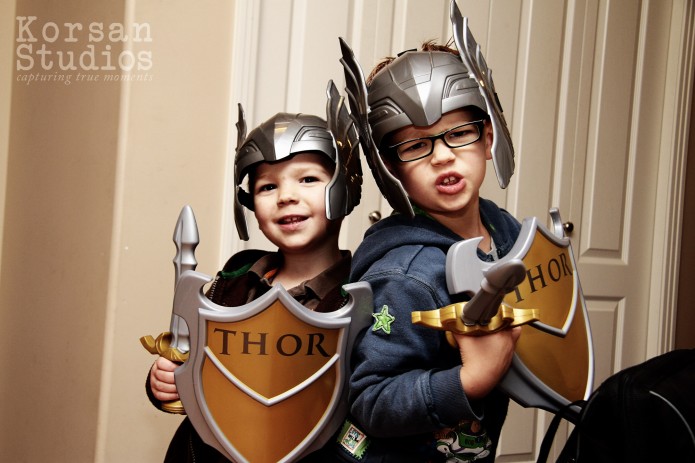 Check out Angela's post for more pictures and details about Brandon at 3.