At the start of October I met up with Kristine and Kevin to take some engagement photos with the added twist of also doing some family shots including their two beautiful girls. In case you are wondering, the beautiful girls happen to be a couple of super energetic dogs.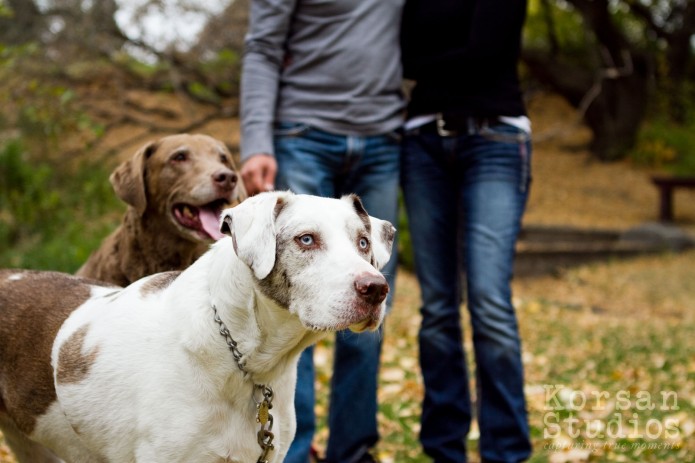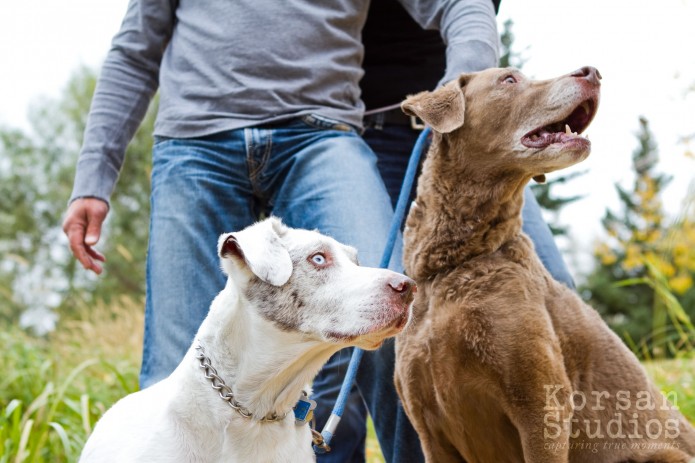 But this session was not just about the dogs, we made sure to capture some great stuff of Kristine and Kevin too!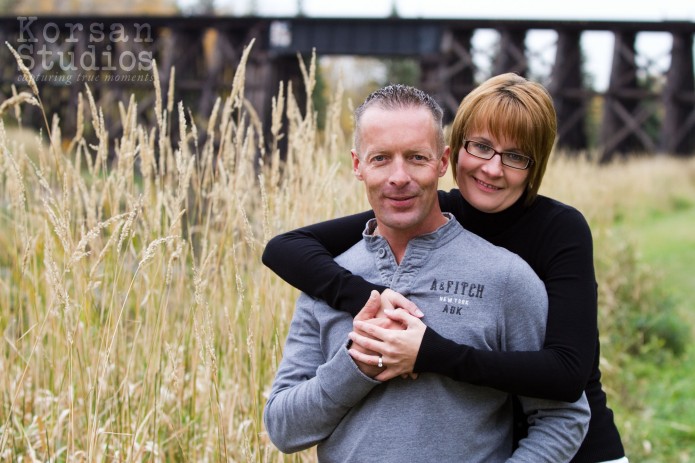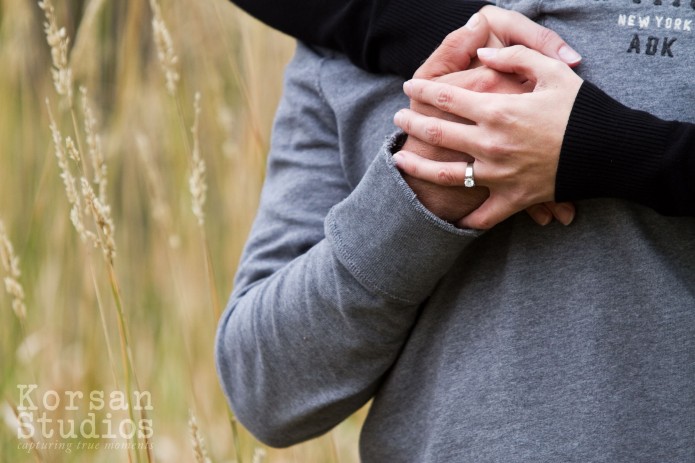 It was a pretty adventurous session too! Kristine, Kevin, and the "girls" braved the edge of the river bank which was actually quite slippery and the girls were itching to go for a swim. They also climbed up into the trees as well!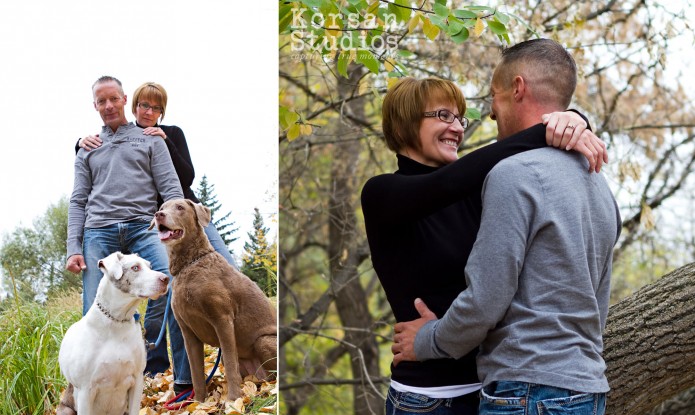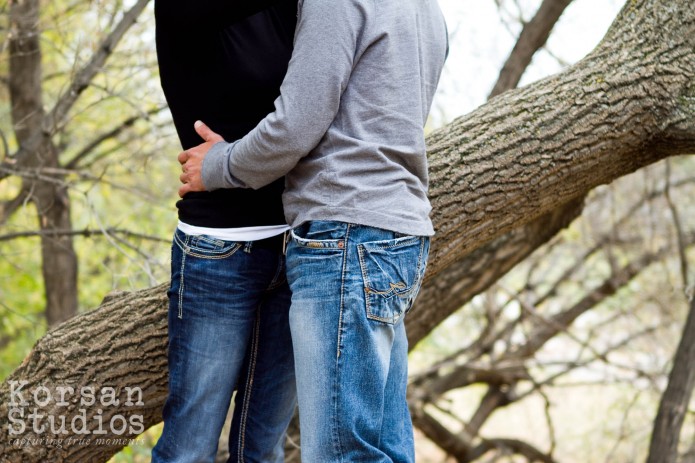 Such beautiful eyes!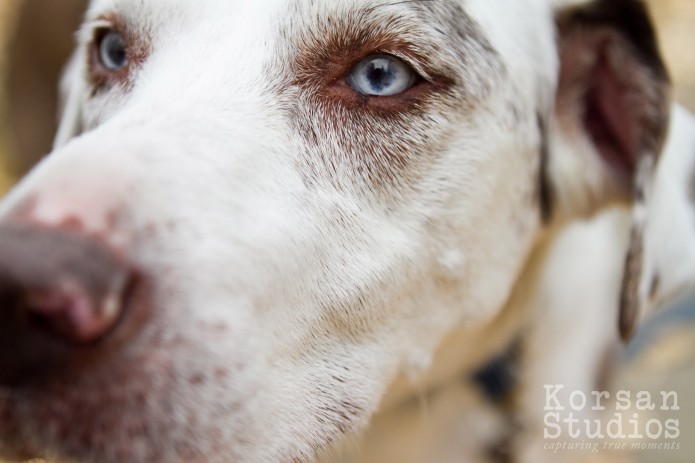 Ahh, dogs are amazing…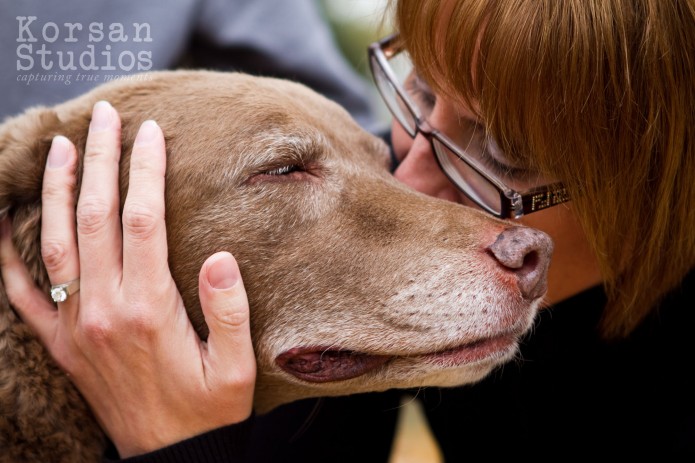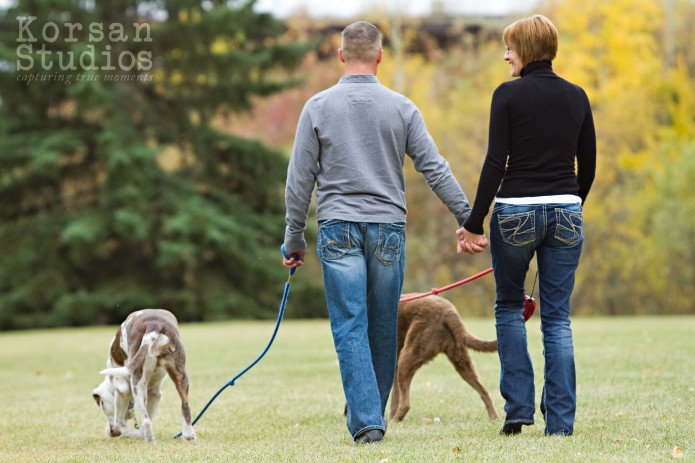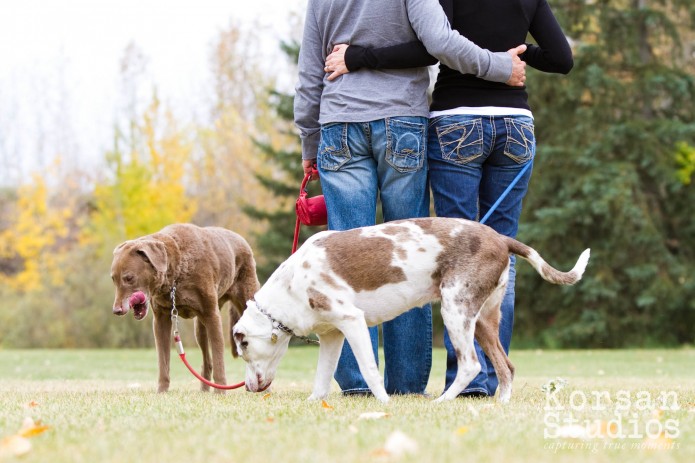 I absolutely loved the light we found under this bridge. I could have shot here the whole time, if it wasn't for the insanely steep hill we were standing on!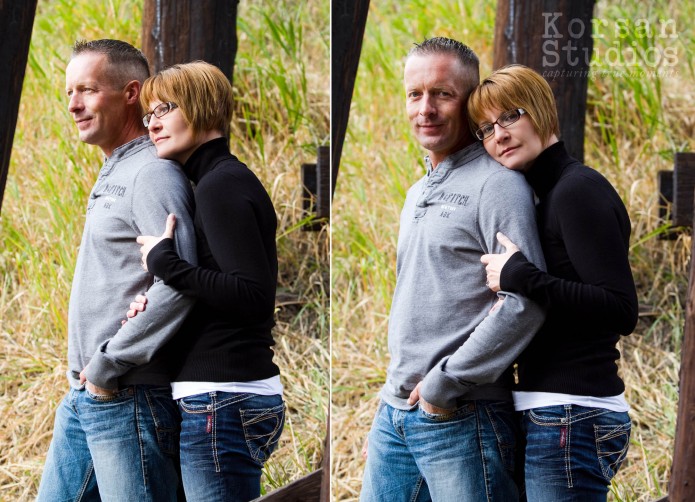 After climbing said insanely steep hill we found a nice little spot where Kristine and Kevin could sit. I have no idea what they were talking about but from the expression on Kristine's face I imagine they were planning the next shot.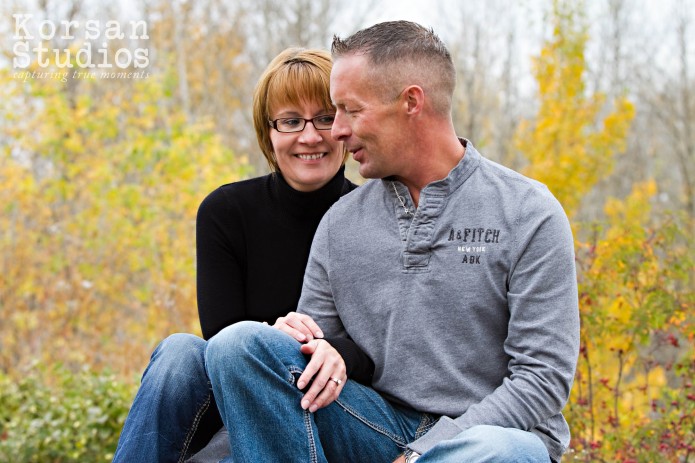 These two know how to have a great time and I think it really shows in their photos. The silly one: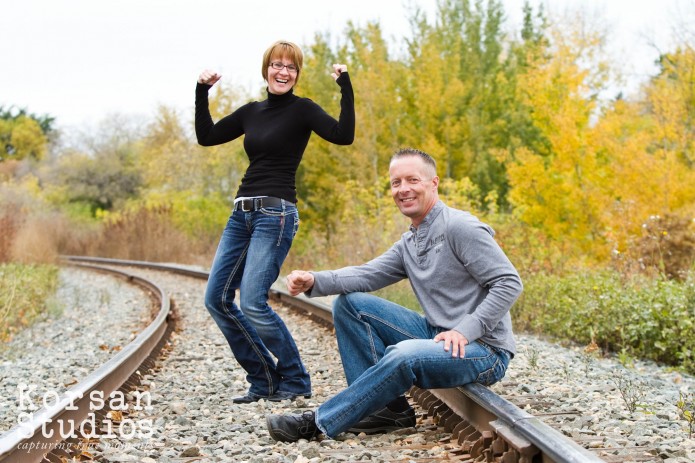 The serious one: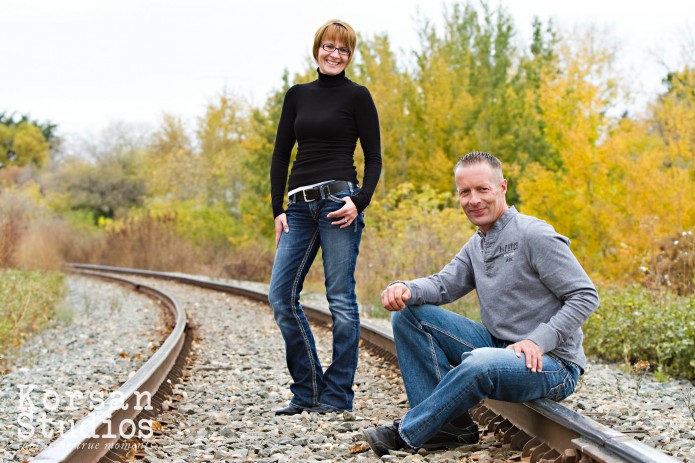 One last one, tall grass + cuddles = FUN!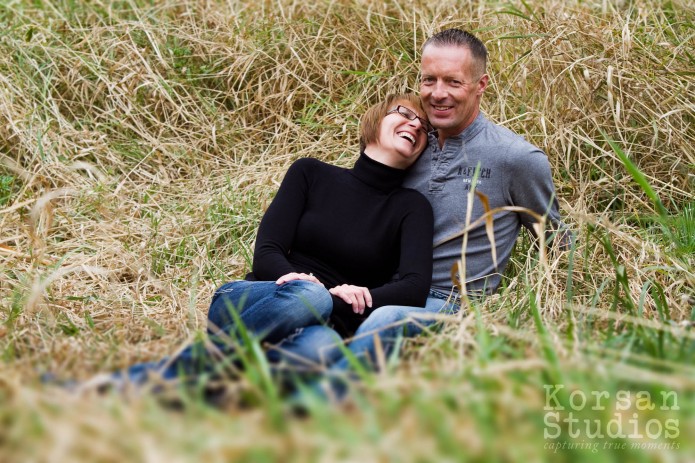 Thank you guys for spending the afternoon with us and for bringing the "girls" this was truly a unique way to celebrate your engagement. Now if only you could bring the girls to the beach for the wedding 😉