Claudette and Phil wanted to shoot their engagement photos in the winter, outside, in Edmonton! In February there was finally a warm enough day where there was also some nice white snow to shoot in so they got their wish, well… Claudette told me that she wanted to get Married in the winter but due to the number of people who have to travel they compromised and are getting married in June with their engagement session being shot in the winter! They also wanted to include the very handsome lapdog Ripley because he is a very special part of their lives, he evan played an integral role in their actual engagemet too!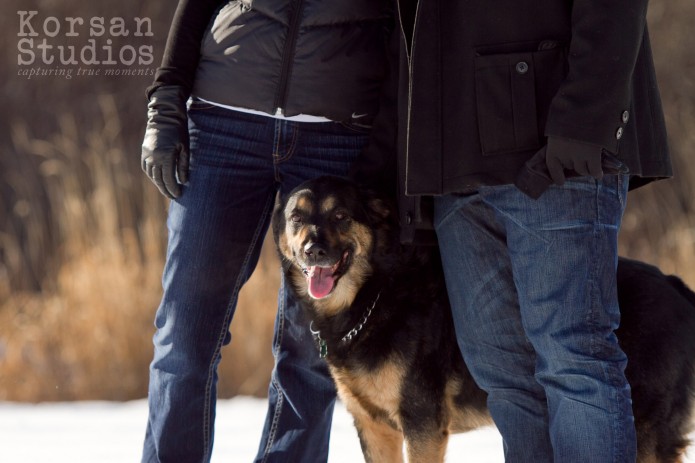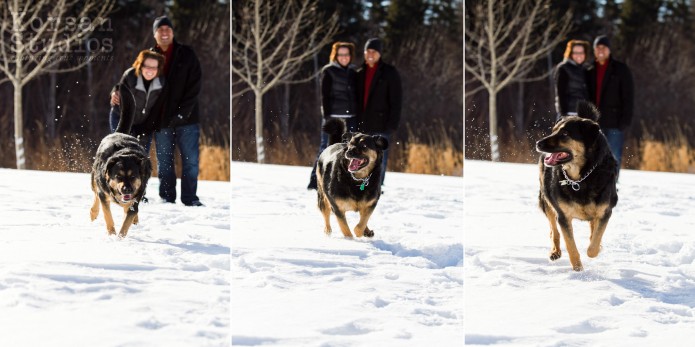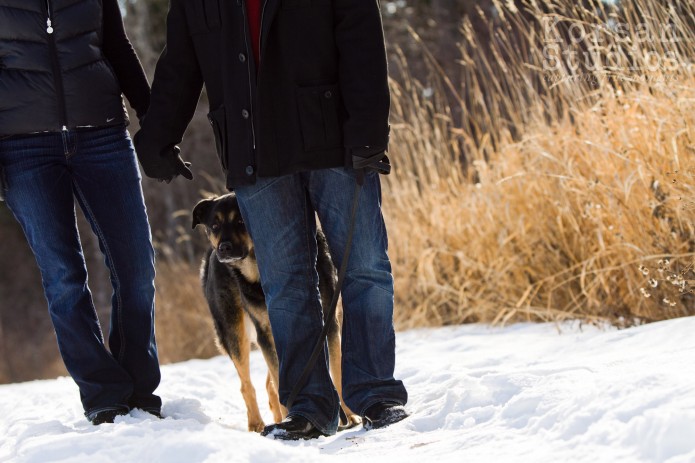 Ripley loves being outside but is even more of a people suck so you are sure to find him close to mom & dad.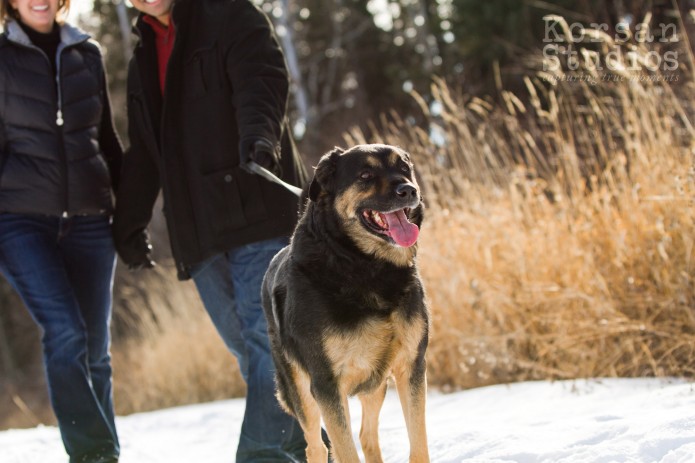 You can tell that Ripley is a little worried that Claudette is up ahead and has to be sure what is going on, clearly he is much more comfortable sitting right beside her.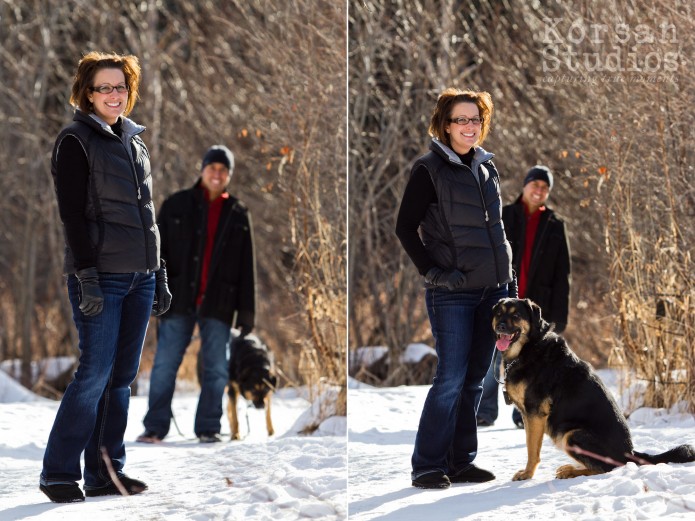 See Ripley is indeed an 80lb lapdog! Claudette thought it was hilarious that Ripley was getting his licks on Phil…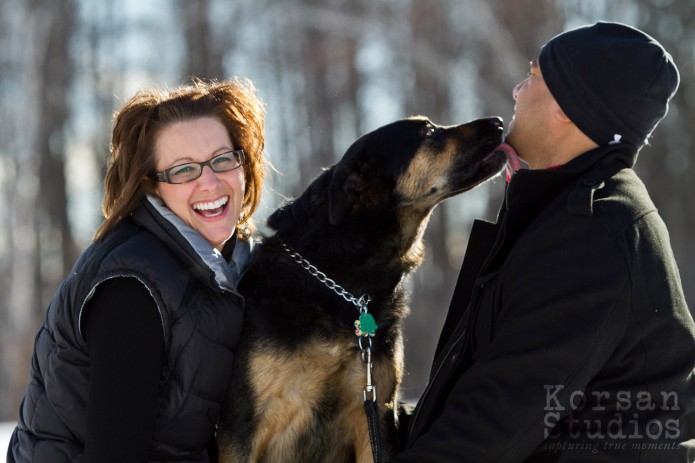 Not to leave anyone out or play favourites Ripley had to share some love with Claudette too.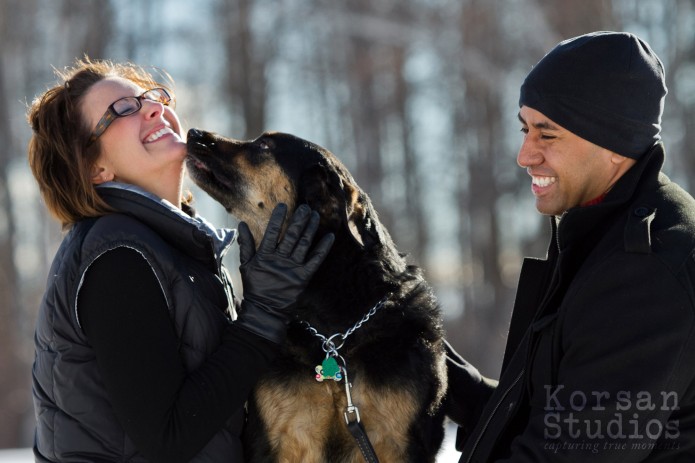 After our mini session with Ripley we shot the rest of the session with just Claudette and Phil.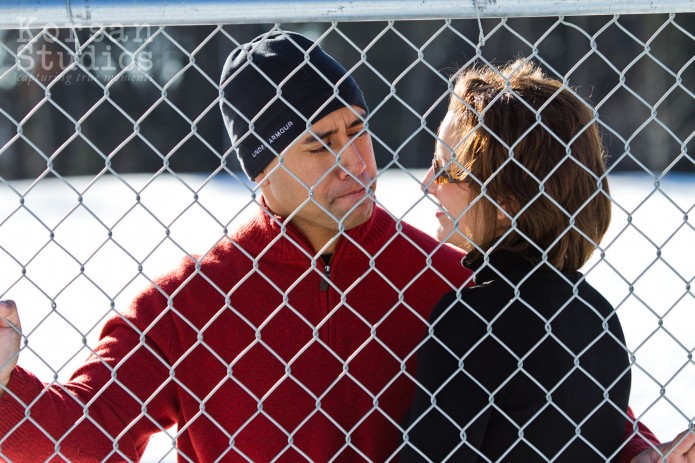 These next few images were shot in our amazing river valley. I love that it looks like we are far away from the city.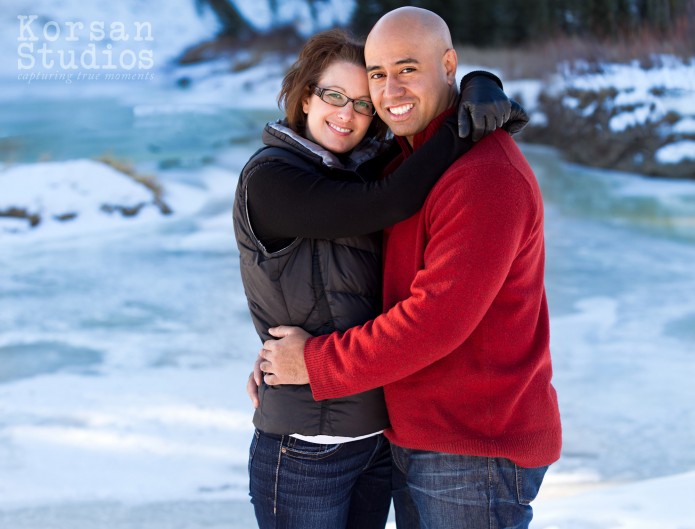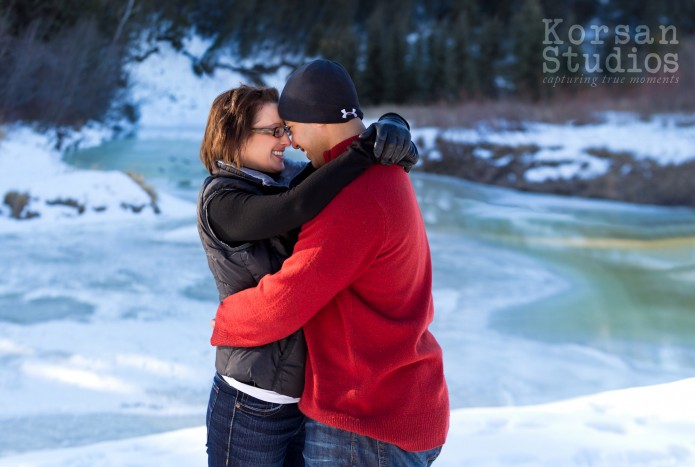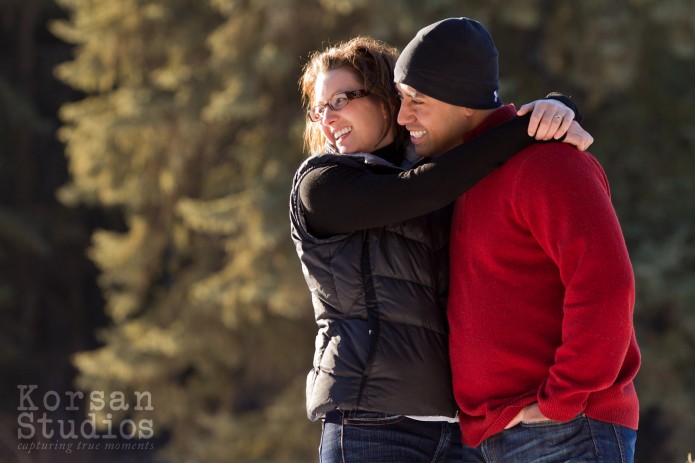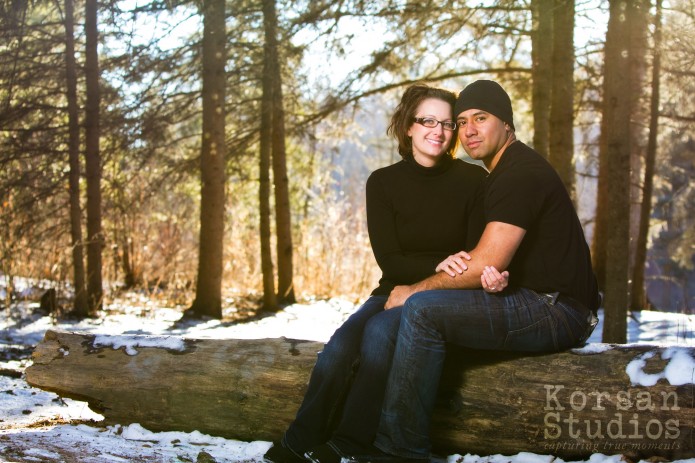 A super yummy B&W, I actually really strugged to decide which one to post because the color version was awesome too!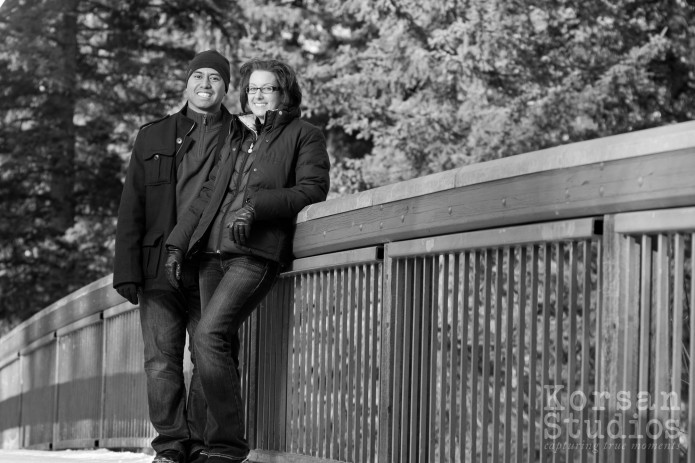 These guys make hanging out on a giant fallen tree look totally casual and natural don't they.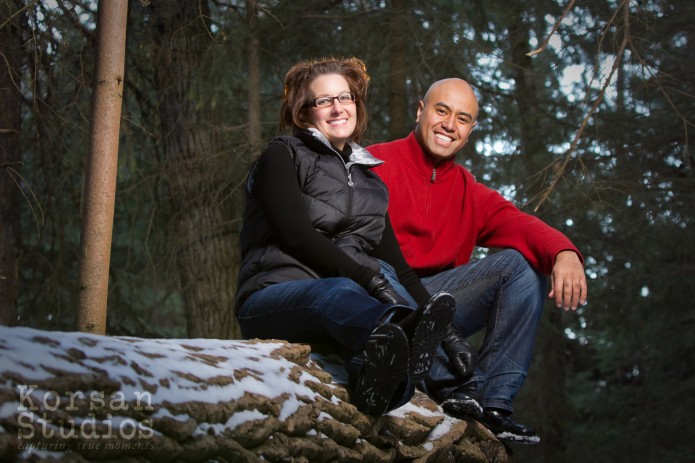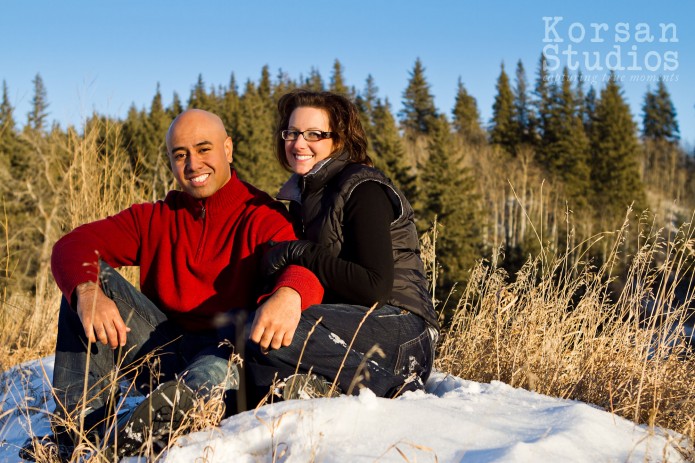 Thanks for the awesome day guys! I had so much fun and so many photos to go through it took 2 months to post your session 😉 I can't wait for the wedding!