Newborns are great subjects for photography. Take Andrew for example, he took direction fabulously and really worked the camera, he was amazing! Just look at him all snuggled in dad's hand.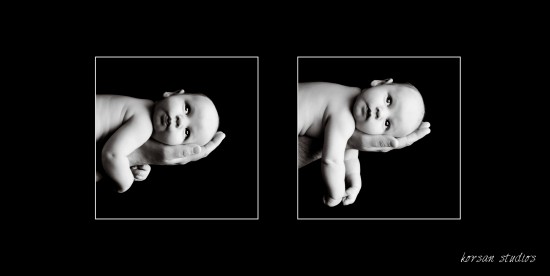 I thought it would be neat to have all the guys put their feet together in the same photo so we could capture the scale of them at this moment in time. I think it is too precious how tiny Andrews feet are when compared to his brothers never mind his dad. They grow up so fast!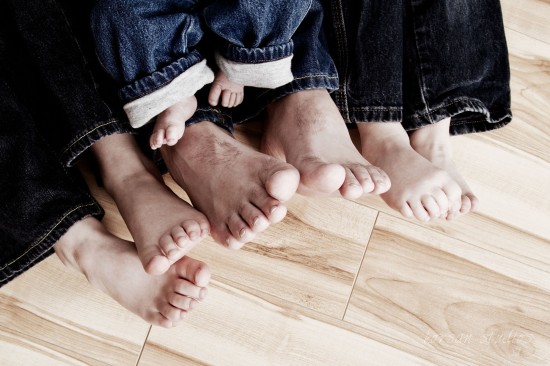 I think mom must be extra proud that her boys were very patient with each other and actually enjoyed sitting together. How often does that happen with three boys?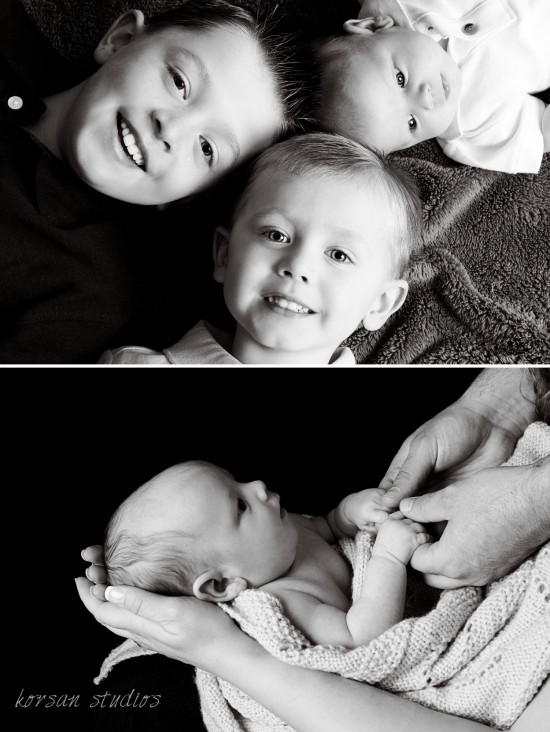 I really love this series of images here. I love the tender grip of moms hand and the delicate size of his foot in dads hand. I also love photographing B&W in a simple classic look that keeps the focus on the subject. That is a lot of love hey!