We put our tree up a few weeks ago and while the lights were being put on (boring stuff) the boys and I relaxed waiting for the green light to start putting ornaments up.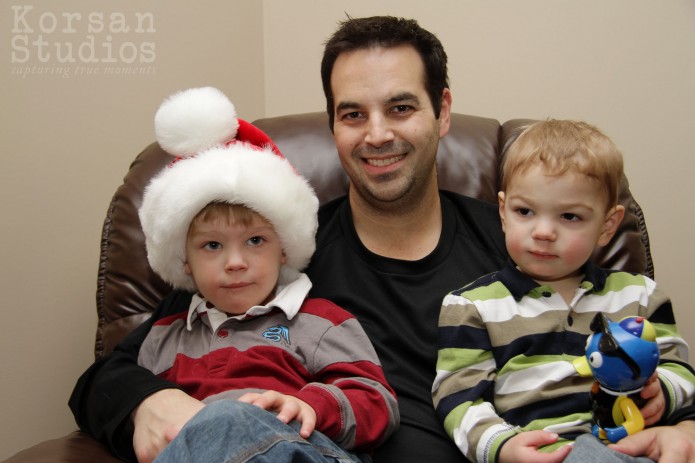 As you can see once the green light came the troublesome two wasted no time in getting to work.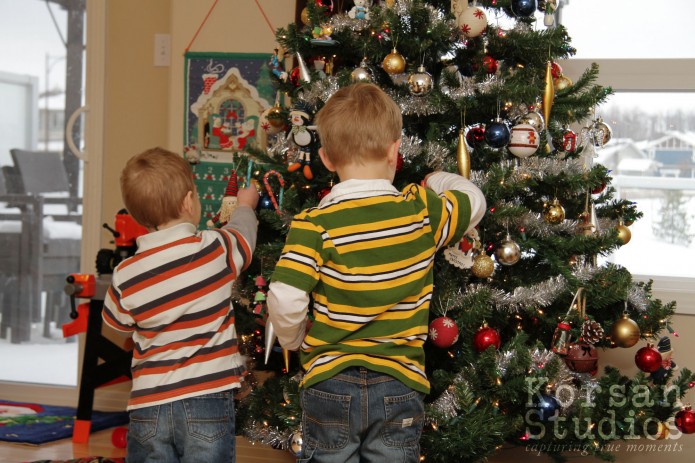 Brandon needed a boost from Uncle Phil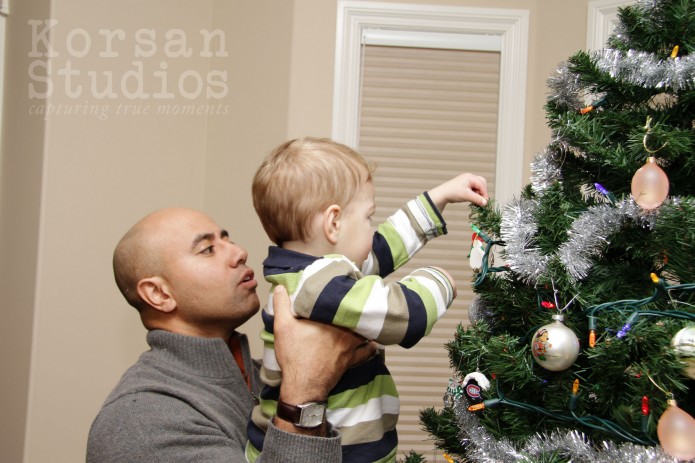 Not to be outdone by his little brother Owen needed a lift from Aunty Claudette. Who had the highest ornament? I think it might have been a draw as Aunty had her work cut out trying to lift the taller and heavier of the two.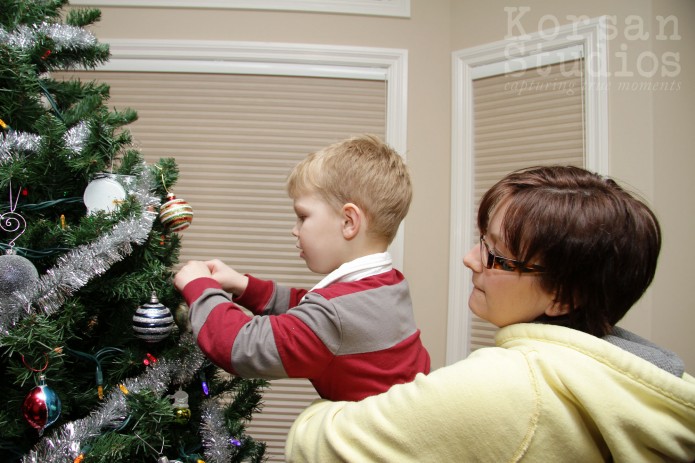 Even the guy with the camera had to get in on the decorating.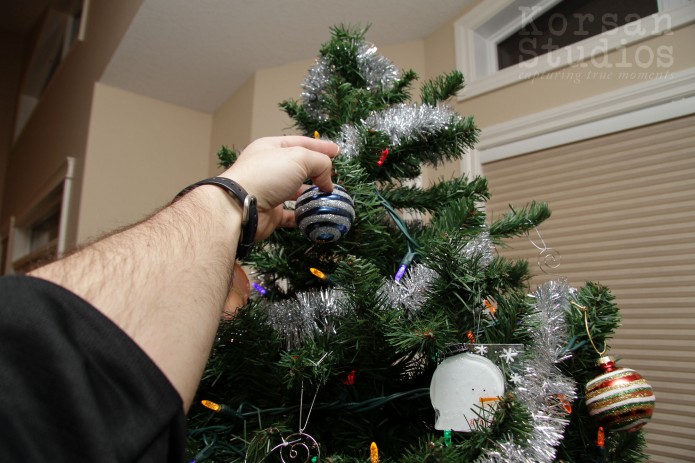 hmmm where is there some empty space to put this?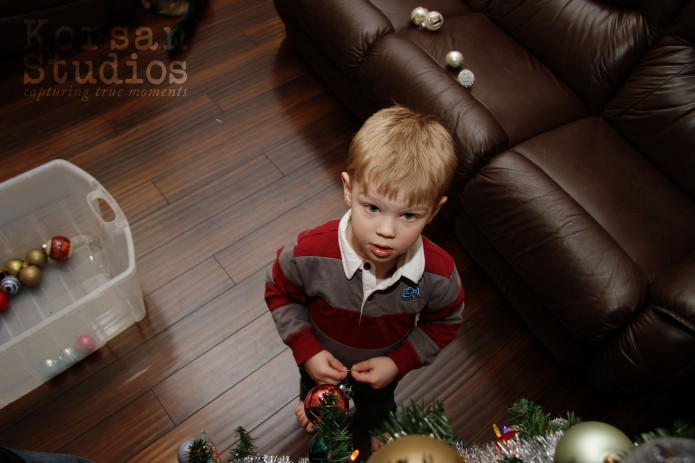 Hey Owen right here, I found a great spot…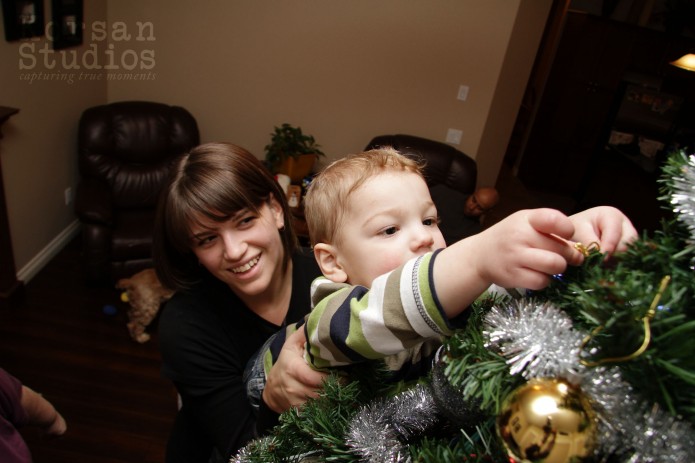 Apparently too good of a spot as there seemed to be quite the growing cluster going on.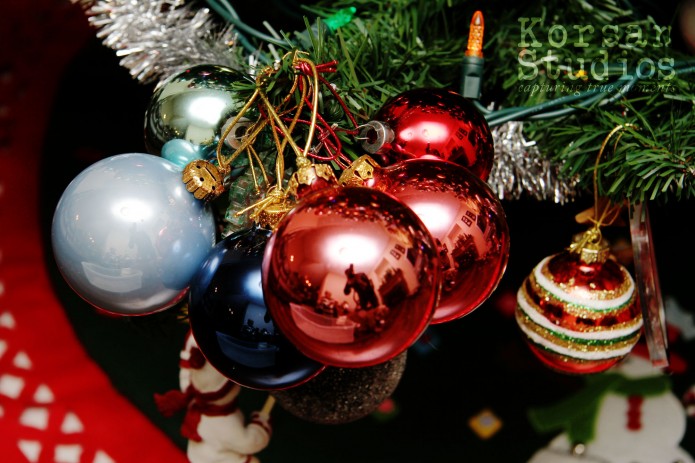 Catching myself in the action of documenting the decoration of the tree.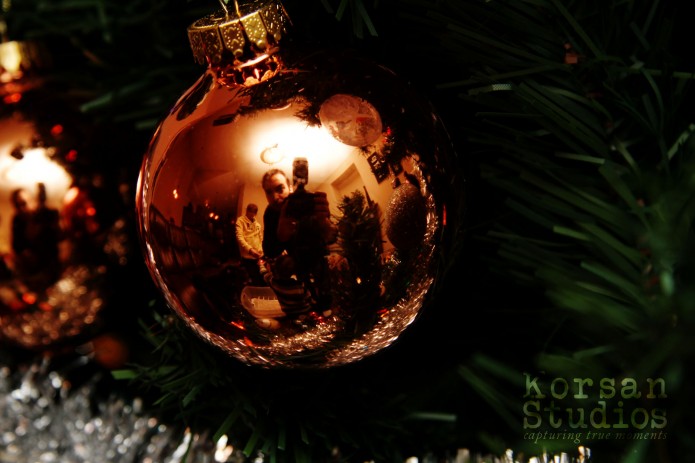 And catching my grandma (gg to my kids) in the action of documenting the decoration of the tree as well.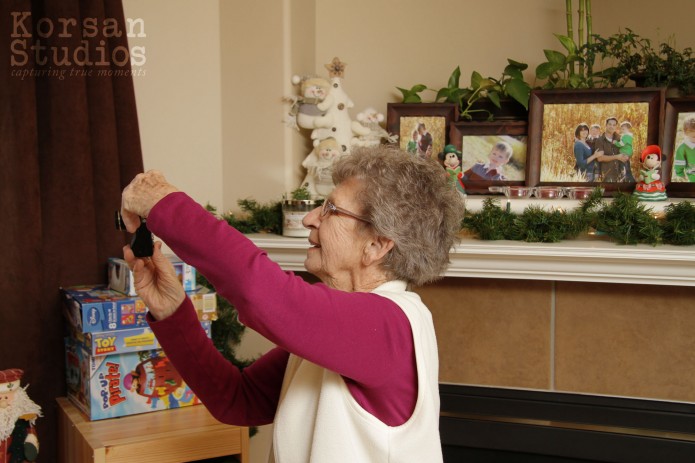 Apparently I was not so covert and she caught me catching her! I wonder where I got my love of photography from?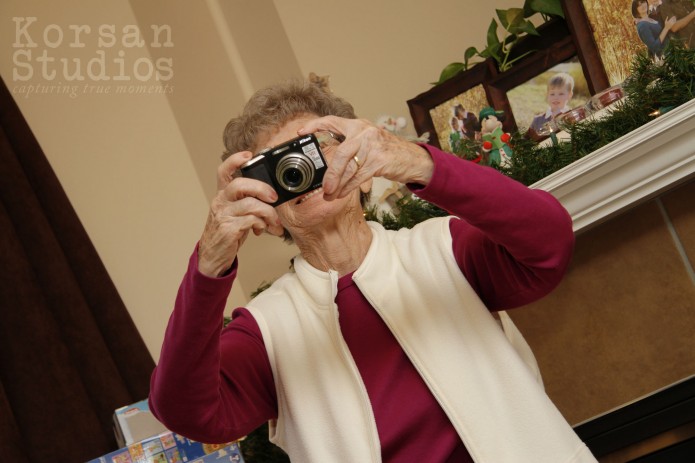 The boys absolutely loved this musical house that Grandma Korsan had up. They would get real close and concentrate waiting for the next door to open with a Christmas figure popping out and then jump back and scream with excitement when they got startled.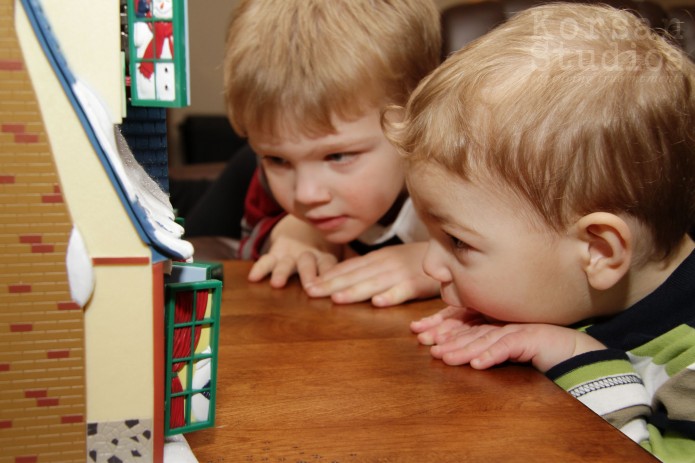 A few shots of some festive decorations and ornaments…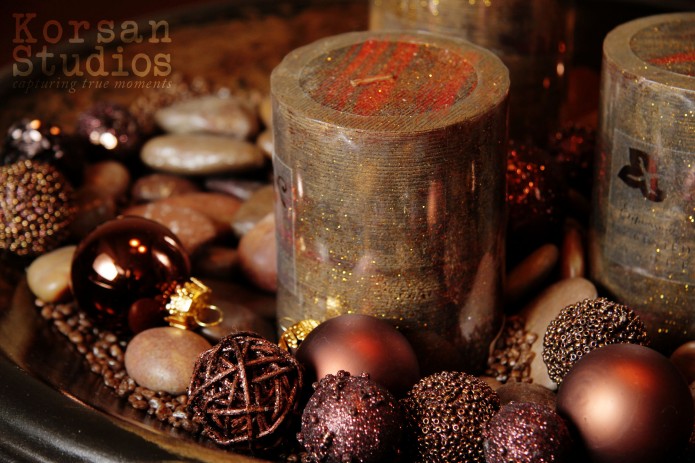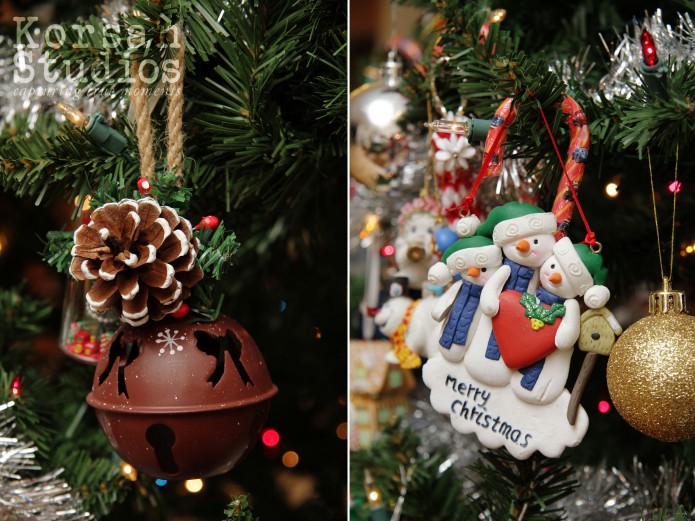 This one has to be my favourite from the day! Nice um "earings" Aunty Claudette, maybe they will go great with your wedding dress…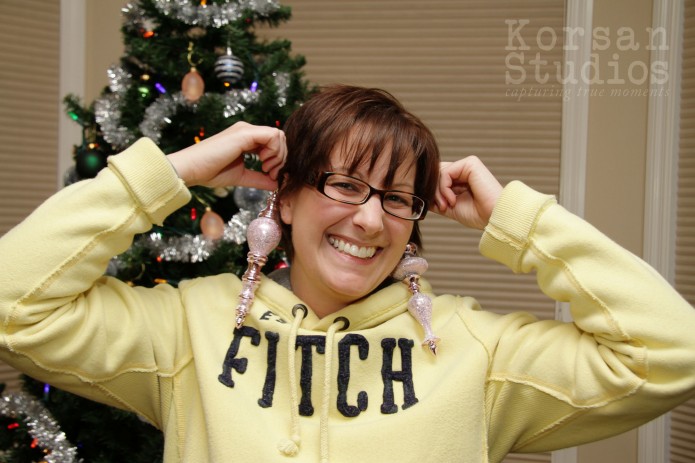 More to come…