I love shooting in parkades, there is so much detail and texture to work with and when you pair that with a photogenic action hero (Kris) the results are awesome!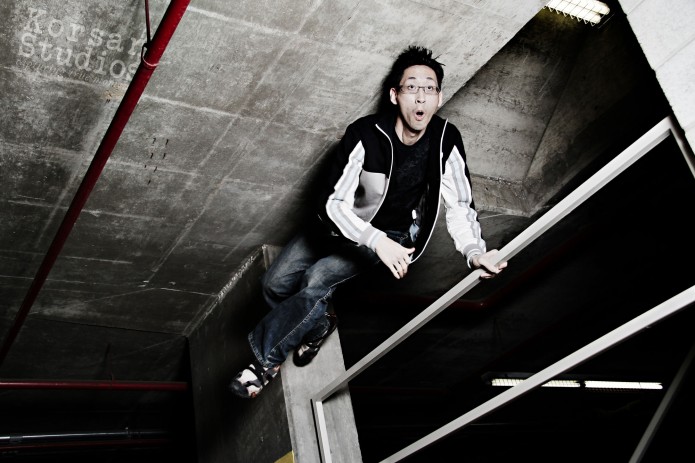 We shot a few frames of Kris in action leaping over the railing and I have to hand it to him, there was not much space to clear the concrete above his head. In fact his hair is touching the section just above it. He nailed it every time and we had him do it several times.
Next up just a few steps away was a typical parkade environment, kind of blah aside from the fantastic pose Kris was rocking. This shot is strait out of camera (SOOC). It was lit with a single speed light through a lastolite tri flip diffuser. Hmm it was not what I was looking for, it certainly did not have much mood or mystery about it anyway.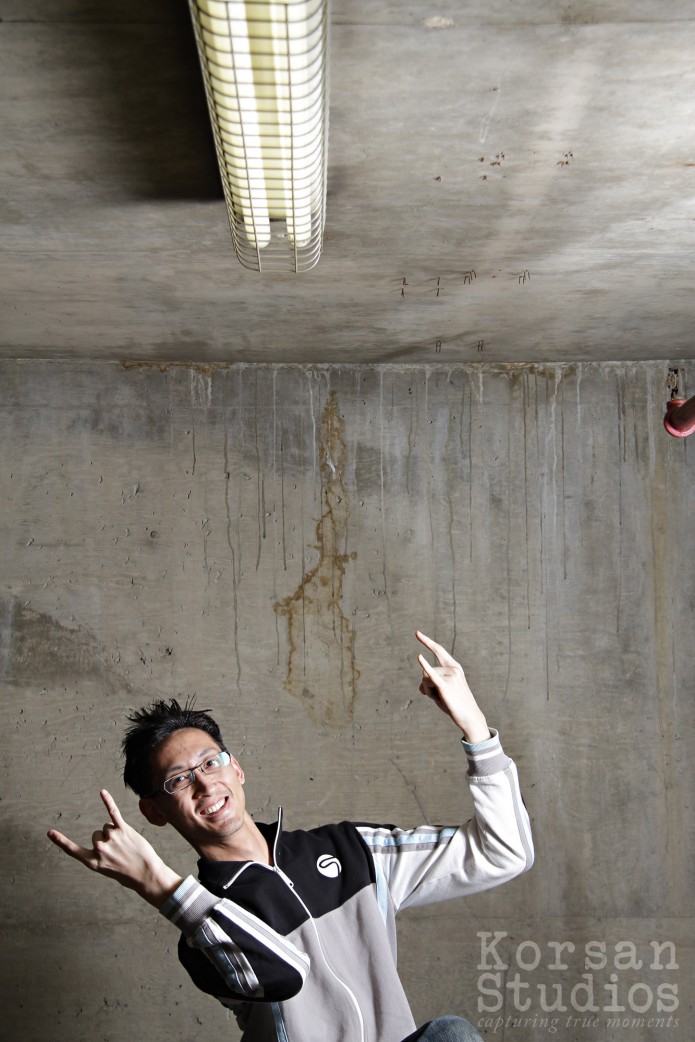 But the shot above gave me an idea, something to work with. I liked the light on the ceiling but was not wild about all the grey and brightness of the light spilling all over the concrete. Ditch the Tri Flip and just hit Kris with a bare flash zoomed to 105mm to control spill and keep the light nice and tight on him. I exposed for the light above his head and shot with the camrea in Manual and the Flash in TTL. Now we were cooking! Oh yeah and the light placement above his head and expression were not an accident. Kris struck the pensive expression on his own and a lightbulb went off in my head! I thought why not…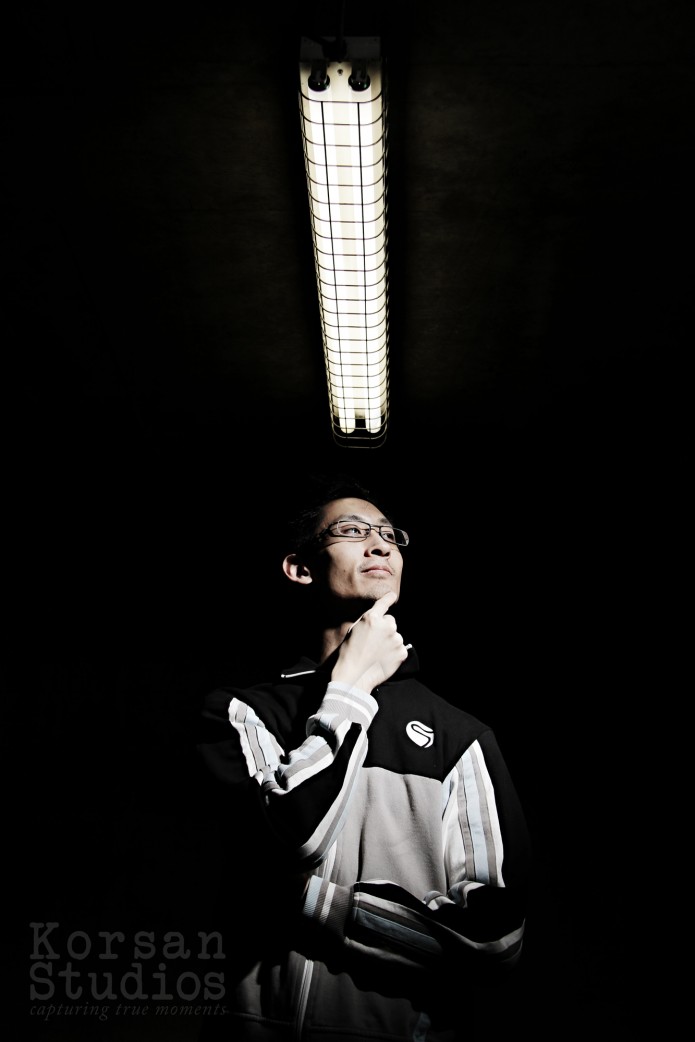 Here is a side by side of the two shots.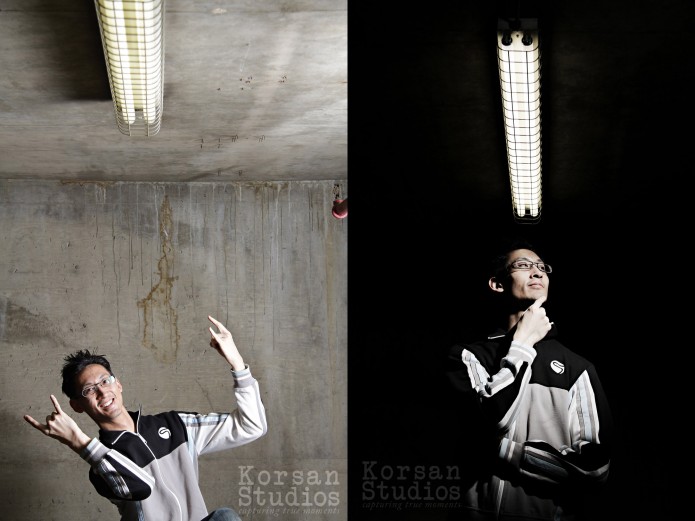 hope you liked it. Later